Conference Agenda
The live stream is over. The recording is now available for viewing.
Ask your question
12:00–12:10
Conference Opening
Speaker
Herman Gref,
CEO, Chairman of the Executive Board, Sber
12:10–12:30
Welcoming Remarks from Special Guests
12:30–13:00
Dialogue
Ecosystems as a new way of global integration
Technological development further strengthens connections between people, organisations and countries. Governments and businesses are creating ecosystems — large networks of companies and services that spread far beyond national borders and even continents. Such systems are becoming a new gateway to international markets, with local businesses expanding to a global scale.
Will this trend continue? How to ensure the resilience and safe evolution of corporate ecosystems?
Speakers
Herman Gref,
CEO, Chairman of the Executive Board, Sber
13:05–13:35
Discussion
Digital state of tomorrow — what will it be?
Technological progress is not only driving the development of businesses but also of entire nations. E-government and online service aggregators are designed to improve the quality of our life. Thus, a metropolis resident can make an appointment with a doctor or consult with a legal adviser through a single-window portal.
What is the future of a digital state citizen? What challenges may the digitalisation of government structures pose? Will the evolution of ecosystems in both the public and private sectors contribute to economic growth?
Moderator
Ryan Chilcote
,
Independent Global Affairs and Economics Broadcaster; Bloomberg TV and CNN alumnus
Speakers
Igor Lyapunov
,
Vice President for Information Security, Rostelecom
13:40–14:10
Discussion
New world — new currency. How to make the financial system resilient as digital currencies proliferate?
The financial industry is always among the first to embrace innovations. Today we see a rapid spread of digital currencies, which are already accepted for payment by some marketplaces.
What risks does the development of digital currencies entail? Can it affect the resilience of financial institutions? How to protect the financial system against the inevitable threats posed by technological advances?
Moderator
Speakers
14:10–14:30
Interview
Direct contact with the ISS
Moderator
Stanislav Kuznetsov,
Deputy Chairman of the Executive Board, Sber
Speakers
14:30–15:00
Discussion
Combating ransomware — developing an international response
Tackling ransomware has become a priority for both the public and private sectors. As new policies appear in response, the transnational nature of cybercrime requires domestic efforts to be complemented by increased global collaboration.
What international efforts should be prioritised for a coordinated response? How could different stakeholders contribute to combating ransomware within their respective remits? How to harness the expertise of the private sector?
Speakers
15:00–15:40
Discussion
Resilient supply chains — protect people by protecting business
A supply chain connects myriads of processes, involving dozens of independent companies. The security of an entire chain, including its end user, depends on the resilience of each organisation. With a surge in supply chain attacks, the security of every company in the chain and hence their customers is becoming a matter of concern.
How to secure your business and protect your customers?
Moderator
Speakers
15:40–16:00
Special Address
The role of INTERPOL in fighting the global cybercrime
The world is embracing technological progress with all the opportunities it affords as well as the challenges it brings. And as the world becomes more integrated with technology, the need for a global dialogue on cyber is ever more pressing. In that regard, international organisations like INTERPOL, are the authorities that can bring together and provide the stakeholders with the basis for cooperation and serve as a platform to exchange experience, important data and best practices.
What is the role of INTERPOL in dealing with digital challenges? How does it help states and companies across the globe to fight cybercrime and build better resilience?
Speaker
16:00–16:20
Discussion
The role of the Red Cross in creating a safe cyber space
Just like any other organisation in the world, humanitarian projects are reaping the benefits of technological progress. New opportunities help them to fulfill their primary mission — saving lives.
Being one of the world's largest humanitarian organisations, the Red Cross, among other things, helps victims of conflict and violence overcome the negative consequences of cyberattacks.
What challenges does the Red Cross face in carrying out its mission? What is the role of cybersecurity in the Red Cross activities? What opportunities does digitalisation bring to ICRC?
Interviewer
Mikhail Vinogradov
,
Head of the General Department of International Legal Cooperation, General Prosecutor's Office of the Russian Federation, Representative of the Russian Federation at the European Court of Human Rights
Speaker
Peter Maurer
,
President, International Committee of the Red Cross
16:20–16:50
Discussion
International regulations on the web — it's necessary, but is it possible?
The Internet is borderless, the data flow is enormous, and the number of internet users is approaching 5 billion. However, data and cybersecurity laws and regulations vary across countries which makes global cooperation more complex.
With that in mind, the international community now realises the necessity of unification — but is it possible? How to protect users in the global digital space and to consider the interests of all the parties — countries, businesses and people?
Moderator
Speakers
Mandy Carver
,
SVP, Government and Intergovernmental Organization Engagement, ICANN
17:00–17:15
Dialogue
Cyberbullying and beyond — how can we protect children from digital threats?
The Internet has opened unrivaled educational opportunities for children, providing wholesale access to information and entertainment. However, there is also the other side of the coin — cyberthreats. Children are particularly vulnerable to cyberbullying. They are more trustful and often fall victims to phishing and social engineering, encounter online harassment or are exposed to inappropriate content.
How to protect children against online abuse? Can the problem be addressed through state regulation on child safety? How can cooperation between providers and regulators protect children against digital threats?
Speakers
Stanislav Kuznetsov,
Deputy Chairman of the Executive Board, Sber
17:15–17:20
Closing Remarks
Stanislav Kuznetsov,
Deputy Chairman of the Executive Board, Sber
Ask your question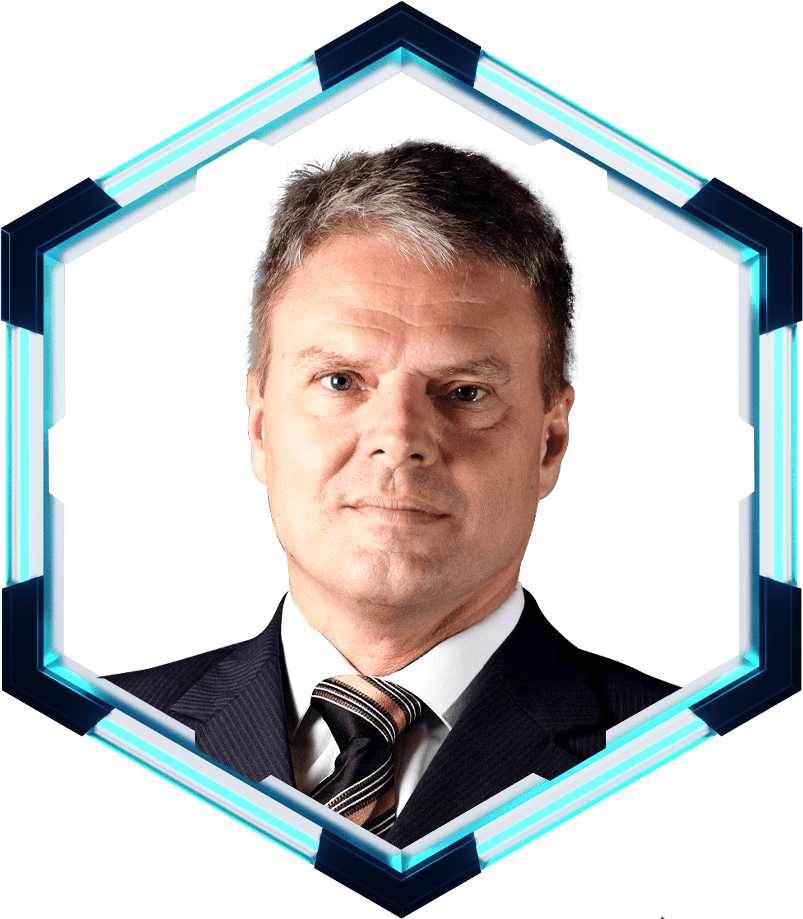 Troels Oerting
Chairman, Bullwall Inc.; Chairman of the Advisory Board, Centre for Cybersecurity, World Economic Forum (2018–2020)
Troels Oerting is presently Chairman of a number of global cyber start-ups, including Bullwall Inc.
Previously, he was the first head and Chair of the Global Centre for Cybersecurity (C4C) established by the World Economic Forum in 2018 to mitigate the global challenges to security, privacy and integrity imposed by the digital transformation and the 4th Industrial Revolution by engaging and curating global stakeholders in a worldwide platform for prevention, protection and prosecution. He has been working in cybersecurity 'first line' for the last 40+ years and has held a number of significant posts both nationally and internationally, and has an extensive network covering both public and private institutions.
Before joining the World Economic Forum, Troels Oerting worked as Group Chief Information Security Officer (CISO) and Group Chief Security Officer (CSO) with end-to-end responsibility for all security in Barclays Group, responsible for more than 3,000 security experts worldwide protecting the bank's 50 million customers and 140,000 employees in 51 countries.
Previously, Troels also held the position as the first Director of the European Cybercrime Centre (EC3), an EU-wide centre located at Europol with the task to assist law enforcement agencies in protecting 500 million citizens in the 28 EU Member States from cybercrime or loss of privacy.
As an expert in cybersecurity Troels has constantly been looking for new legislative, technical or cooperation opportunities to efficiently protect privacy and security for internet users. He has been pioneering new methodologies to prevent crime in cyberspace and protect innocent users from losing their digital identity, assets or privacy online and enjoys a robust professional network covering both the US, EU, China, Russia, the Middle East and Africa. He is a highly sought presenter and moderator and has participated in all relevant conferences globally on cyber.
He is and has been Cyber Advisor for the EU Commission and Parliament and been a permanent delegate in many governance organisations, i.e. INTERPOL, ICANN, ITU and the Council of Europe and used by several governments and organisations as advisor in cyber-related questions, amongst those the establishment of the GDPR.
He also established a vast global Outreach programme including law enforcement, NGOs, key tech companies and industry who together with academic research institutes established a multifaceted global coalition against cybercriminal syndicates and networks, with the aim to enhance online security without harming privacy and to invent new ways of protecting users of the Internet.
Before joining Europol as Director for the European Cybercrime Centre (EC3), Troels Oerting held the position of Assistant Director for Europol Organised Crime Department as well as the Counter Terrorist Department and he also held positions of Director of Operation in the Danish Security Intelligence Service and Director for the Danish Serious Organised Crime Agency (SOCA).
Troels is presently Chairman of the Advisory Board to the Board Leadership Society of Denmark Centre for Cyber Competences, and a board member in numerous Danish and global companies, and an extern lecturer on CBS Executive and Board Education in Cybersecurity and finalising the establishment of a Cyber Risk Simulation Center for Board Members in Denmark and abroad.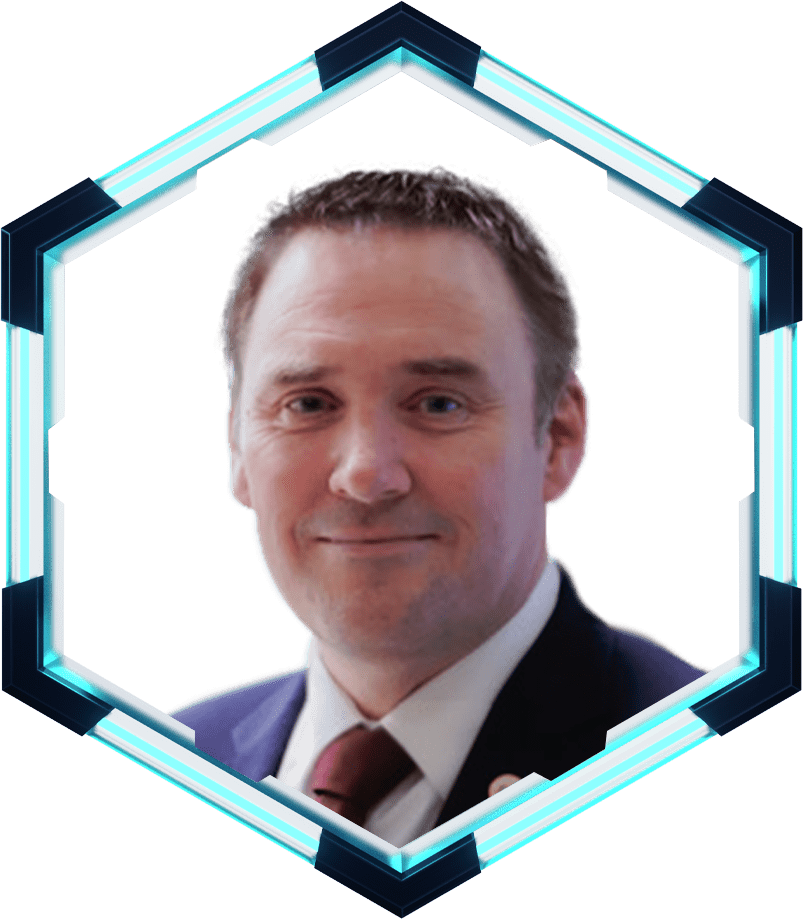 Craig Jones
Cybercrime Director, INTERPOL
With 29 years of law enforcement experience, Craig Jones leads INTERPOL's Cybercrime Directorate and is the Senior Responsible Owner (SRO) for its Global Cybercrime Programme. Aimed at reducing the global impact of cybercrime and protecting communities for a safer world, the Programme focuses on three core pillars of cybercrime: threat response, cybercrime operations, and cyber capabilities development for law enforcement worldwide.
Mr Jones oversees the Programme and its activities to deliver outcomes that are in line with the Programme's objectives at the tactical, operational and strategic levels. He puts great emphasis on public-private partnership to augment cybercrime datasets to deliver the most accurate and effective cybercrime intelligence and operational support for member countries. He coordinates regional and global working groups with Heads of Cybercrime Units in member countries to provide tailored support pertaining to the regional needs and challenges.
He also manages several externally funded projects within the Programme:Cyber Foundation Project, Global Action on Cybercrime Extended (GLACY+), ASEAN Cyber Capacity Development Project Phase 2 (ACCDP 2) and ASEAN Joint Operations Against Cybercrime (ASEAN Desk).
Previously, he has successfully delivered multimillion European and UK national projects, designed to increase cyber capabilities and capacity at the national, regional and international levels.
Additionally, he worked on the international capacity framework project of the Global Forum for Cyber Expertise and the Partnership Against Cybercrime initiative of the World Economic Forum. He holds a number of advisory roles including the World Economic Forum's Centre for Cybersecurity and the Cybercrime Regional Stakeholder for Caribbean Community Implementing Agency for Crime and Security as well as global think tanks.
Prior to joining INTERPOL, Mr Jones held several senior operational and coordination management positions in the UK law enforcement, most recently at the National Crime Agency in the UK. In this capacity, he coordinated the UK's law enforcement response to the National Cyber Security Programme, which underpinned the UK's National Cyber Security Strategy.
Mr Jones is recognised as a strategic thinker, shaping policies that deliver outcomes and results against national, regional and global cyber strategies. He also anticipates and forecasts the long-term impact of national and international developments in the economic, political, environmental, social and technological domains on the rapidly evolving global cybercrime threat landscape.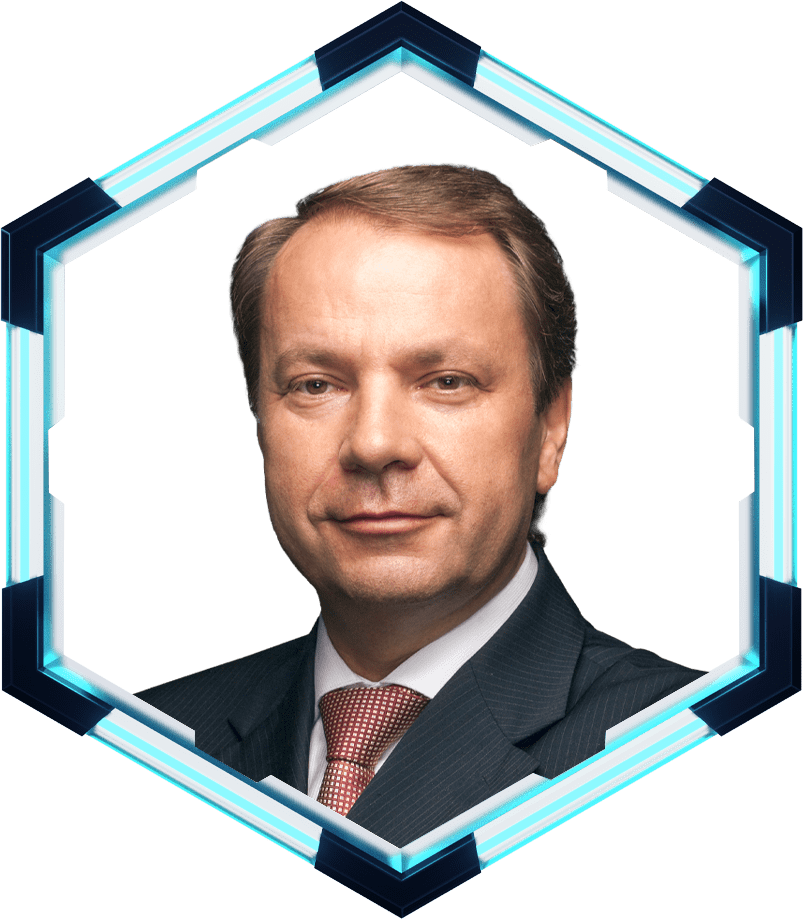 Stanislav Kuznetsov
Deputy Chairman of the Executive Board, Sber
Stanislav Kuznetsov was born on 25 July 1962, in Leipzig (GDR).
Education
In 1984, he graduated from the Military Institute with a Military and Political specialisation including the study of foreign languages (German and Czech), and in 2002 he graduated from the Law Institute of the Ministry of Internal Affairs with a specialty in Law. PhD in Law.
Career
In 1979–2002, he served in the Russian Armed Forces and law enforcement agencies.
In 2002–2004, he was the Head of the Administrative Department of the Ministry of Economic Development and Trade of the Russian Federation.
In 2004–2007, he was appointed Head of the Administrative Department of the Ministry of Economic Development and Trade of the Russian Federation.
From April 2007 to December 2008, he was Deputy Minister for Economic Development and Trade of the Russian Federation.
In January 2008, he became the Senior Vice President and member of the Executive Board of Sber.
Since October 2010 he has been a Deputy Chairman of the Executive Board of Sber. He supervises and coordinates the work of the Services Unit, the Intrabank Security Department, and the Secretariat.
Awards
Awarded the Order of Merit for Service to the Fatherland, III and IV Class, the Order of Honour, the Order of Friendship, and the Order of Alexander Nevsky. Honoured with the acknowledgment of the President of the Russian Federation. Awarded the Certificate of Honour of the President of the Russian Federation and the Government of the Russian Federation.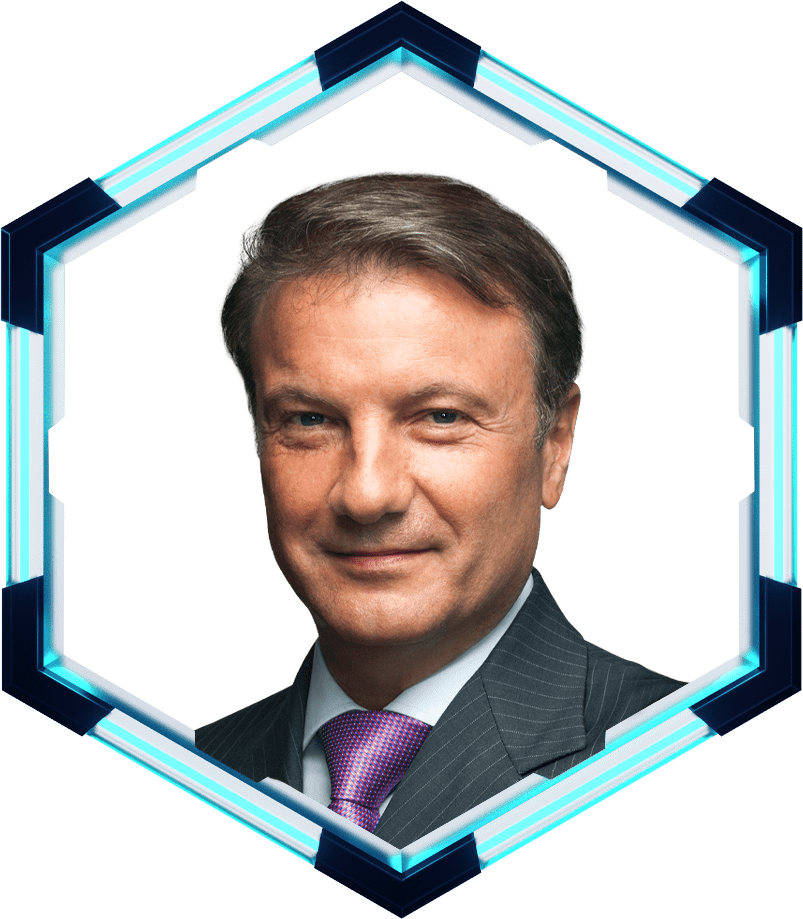 Herman Gref
CEO, Chairman of the Executive Board, Sber
Herman O. Gref was born on 8 February 1964 in Panfilovo, Ertis District, Pavlodar Region, Kazakh SSR.
Education
In 1990, he graduated from the Law Faculty of Omsk State University named after F. Dostoevsky majoring in Law; 1993 — postgraduate studies in the Law Department of St. Petersburg State University; 2011 — Candidate of Sciences (PhD) in Economics.
Career
In 1991–1992, he was a category 1 Legal Counsel to the Economic Development and Property Committee of the Administration of Petrodvorets and St. Petersburg.
In 1992, he was appointed Head of Petrodvorets District Agency, Committee for City Property Management, St. Petersburg Mayor's Office.
In 1992–1994, he was Chairman of the Property Management Committee and Deputy Head of the Administration for the town of Petrodvorets.
In 1994, he was appointed Deputy Chairman and, later, First Deputy Chairman of the Committee for City Property Management, St. Petersburg Mayor's Office.
In 1997–1998, he was Vice Governor, Chairman of the Municipal Property Committee, St. Petersburg Mayor's Office.
In 1998–2000, he served as the First Deputy Minister of State Property of the Russian Federation.
In 2000–2007, he was Minister of Economic Development and Trade of the Russian Federation.
Since November 2007, he has been the CEO and Chairman of the Executive Board of Sber.
For outstanding achievements in banking and personal contribution to the development of Sber, Mr Gref has been awarded the Gold Seal of Sber.
Awards
Orders For Merit to the Fatherland, Classes II, III and IV
Order of Honour
Order of Alexander Nevsky
P. A. Stolypin Medal, Class II
Certificate of Honour of the President of the Russian Federation
Order of Holy Prince Daniel of Moscow, Class I
Officer of the Legion of Honour (the highest distinction of France)
2009 — Certificate of Honour of the President of the Russian Federation
2007 — Order for Merit to the Fatherland, Class IV
2006 — Order of Holy Prince Daniel of Moscow, Class I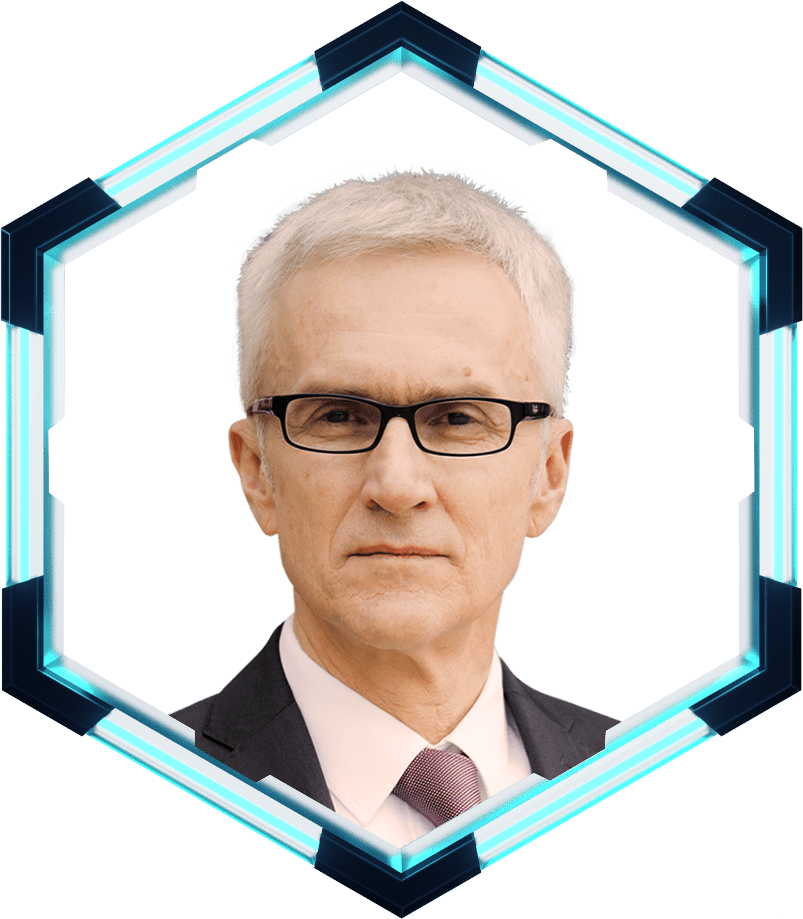 Jürgen Stock
Secretary General, INTERPOL
He was appointed Secretary General of INTERPOL in November 2014 and was re-appointed in October 2019 to serve a second five-year term. He has more than 40 years of policing experience.
Secretary General Stock has initiated changes in four key areas: improving core business services to police, establishing strong partnerships, embracing innovation, and strengthening governance structures and mechanisms.
He has established three global programmes to guide all INTERPOL's policing activities: Counter-Terrorism, Organised and Emerging Crime, and Cybercrime.
Since 2014, Secretary General Stock has also overseen the creation of a specialised task force to review Red Notice requests, a new Statute for the Commission for the Control of INTERPOL's Files (CCF), a review of the legal framework around the Organisation's governing bodies, and a change in the funding model to focus more on public sector contributions.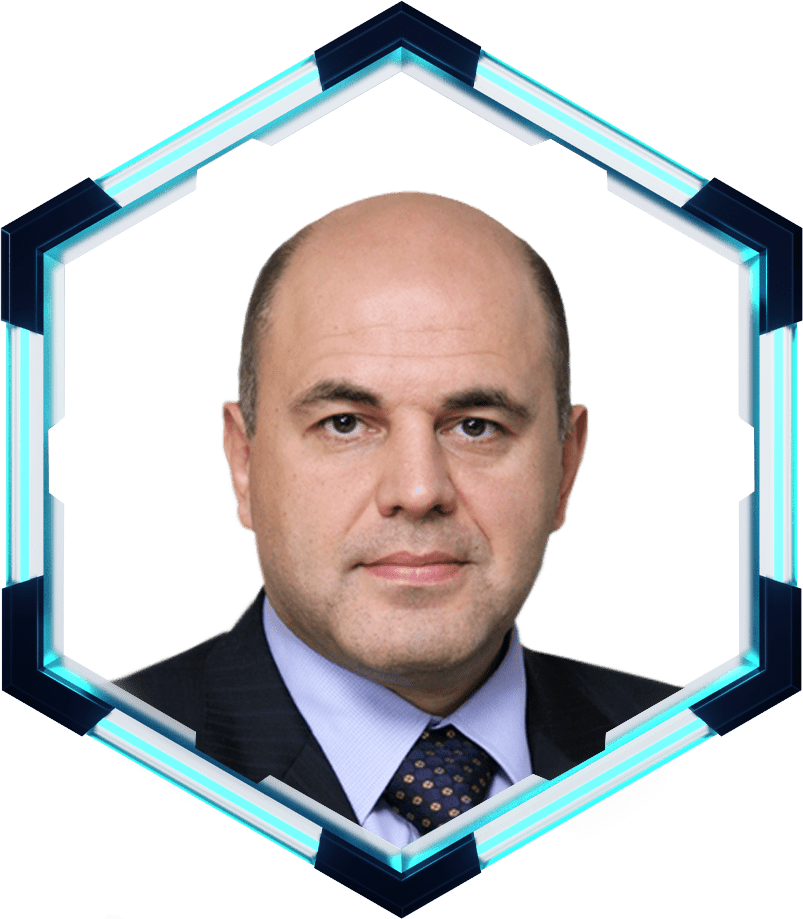 Mikhail Mishustin
Prime Minister of the Russian Federation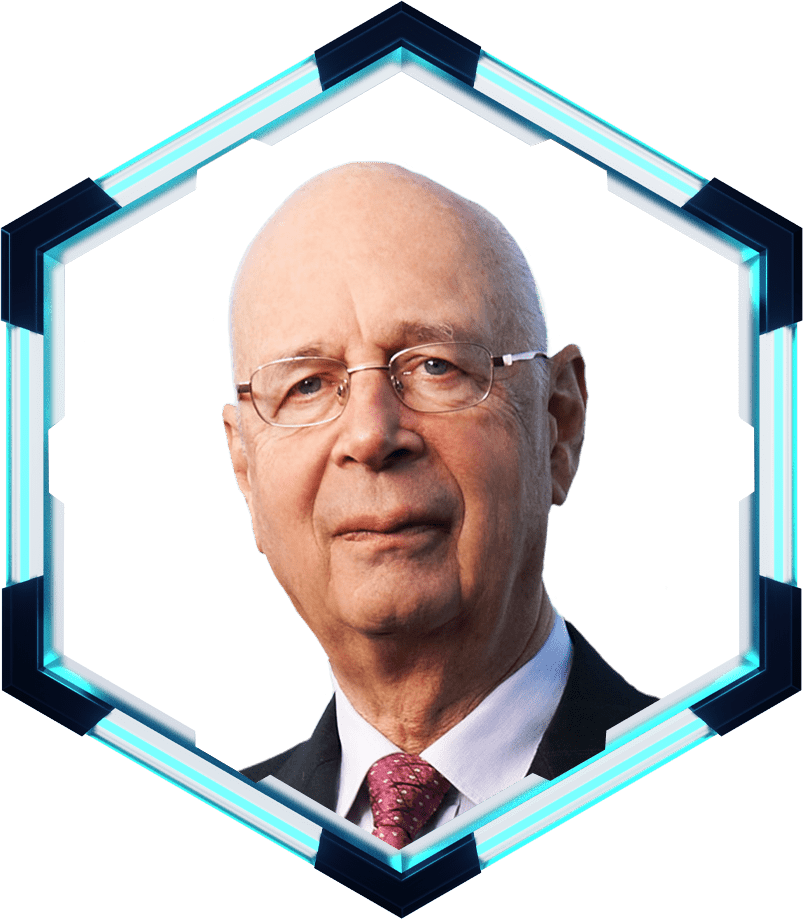 Klaus Schwab
Founder and Executive Chairman, World Economic Forum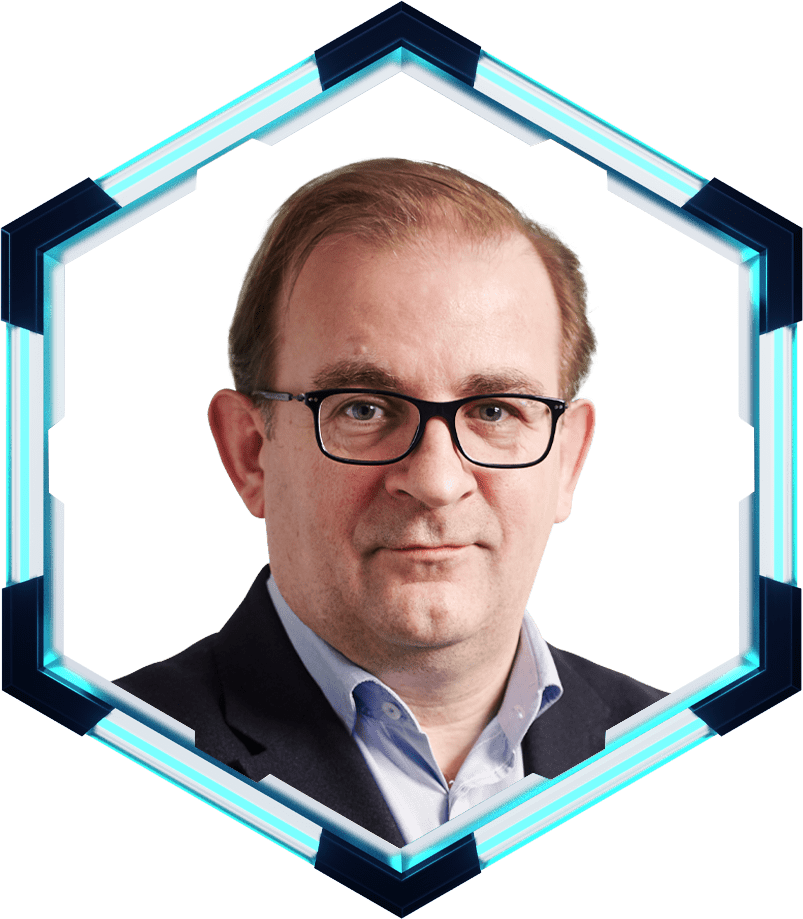 Mark Barnett
President, Mastercard Europe
Mark Barnett is President of Mastercard Europe and a member of the company's management committee since 1 June 2020. He is responsible for the overall success of the only true multirail payments technology company, across a region that encompasses 53 countries and serves over 950 million people through partnerships with retailers, financial institutions and businesses.
In this role, Mark leads a business focused on doing well, doing good and making people's lives easier by delivering simple and secure ways to pay and by fostering a culture where he drives new technology and innovation to position Mastercard as the partner of choice.
Mark joined Mastercard in 2003 as Vice President and has held various roles. Prior to his current role, in 2014, Mark became President of the Mastercard UK, Ireland, Nordics and Baltics Division.
Previously, Mark Barnett joined KPMG as Consultant, Principal (1998) and later was promoted to the Director position.
Mark has over 20 years' experience in the retail banking and payments industry. Most of his client work has been at board level; developing payments strategy, designing innovative new products, advising card schemes and processors, supporting government payment initiatives and implementing major transformation programs.
Mark has an MBA from Imperial College Business School, the University of London, and a Bachelor's degree in Economics, also from the University of London.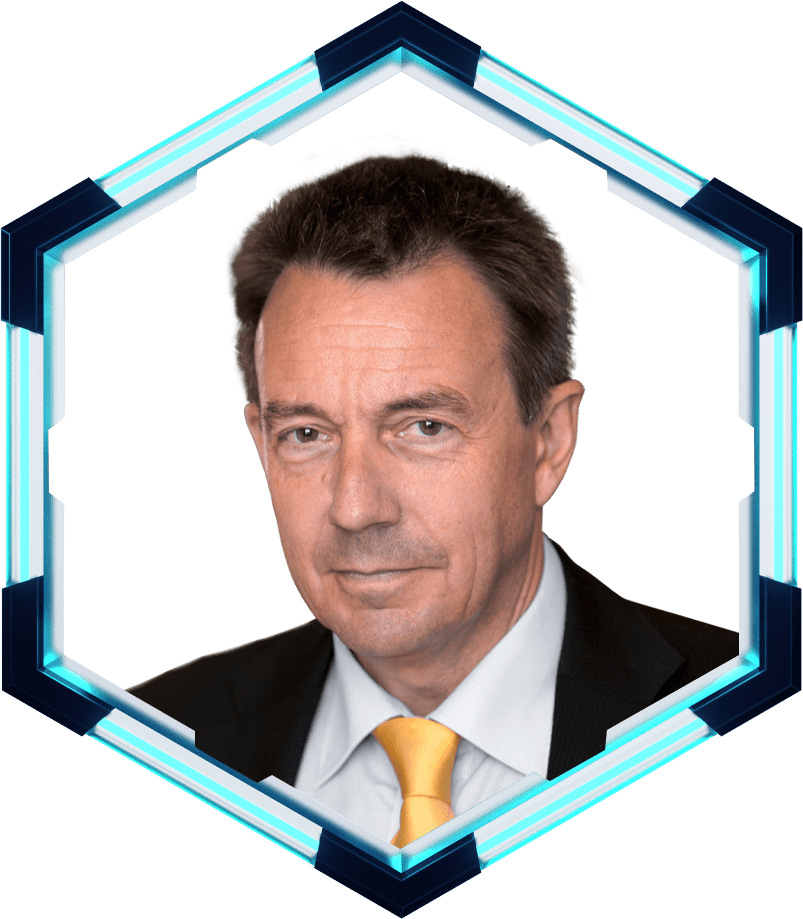 Peter Maurer
President, International Committee of the Red Cross
Peter Maurer is the President of the International Committee of the Red Cross (appointed in 2012).
Under his leadership, the ICRC carries out humanitarian work in over 80 countries. As President, Mr Maurer has a unique exposure to today's main armed conflicts and the challenges of assisting and protecting people in need. He travels regularly to the major conflict theatres of the world including Syria, Iraq, Yemen, South Sudan and Myanmar. As the ICRC's chief diplomat, and through the ICRC's principled, neutral approach, Mr Maurer regularly meets with heads of states and other high-level officials as well as parties to conflict, to find solutions to pressing humanitarian concerns.
Mr Maurer has served as Secretary of State for Foreign Affairs in Switzerland as well as the Ambassador and Permanent Representative of Switzerland to the United Nations in New York. As a diplomat he worked on issues relating to human security, including mine action, small arms and light weapons as well as on the responsibility of states in the implementation of international humanitarian law.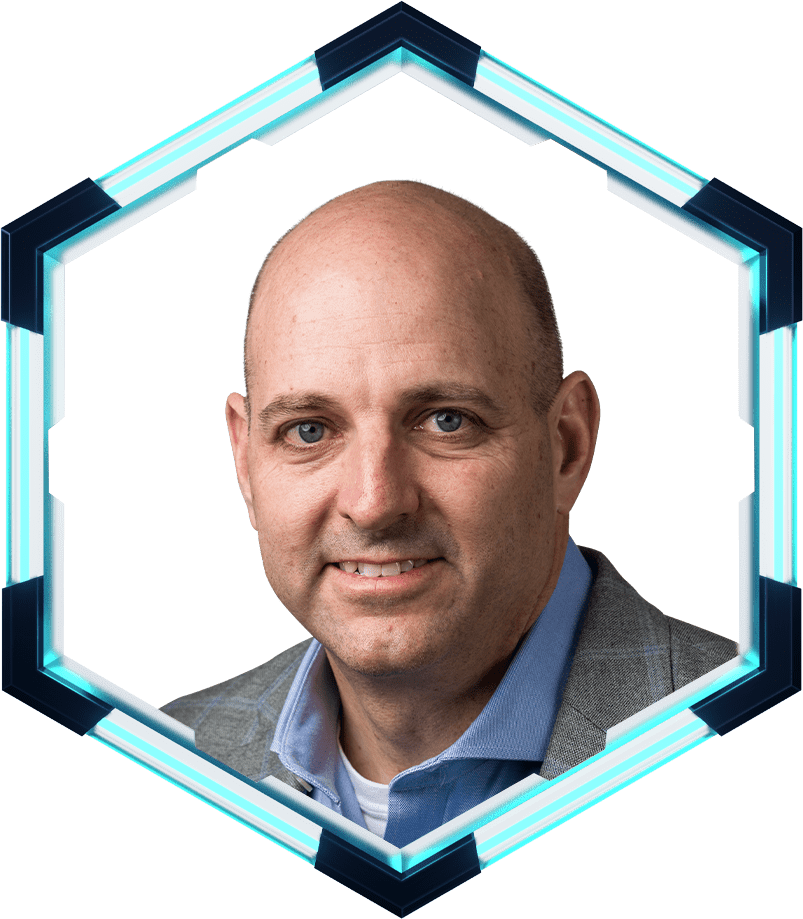 Chris McCurdy
Vice President and General Manager, IBM Security
Mr McCurdy currently serves as the General Manager and Vice President of Worldwide IBM Security Services. He has more than 25 years in the IT consulting services industry, specialising in information security and advisory services. Chris has extensive experience working with large enterprises as well as government clients around the world. He has helped large clients on the design, deployment, and ongoing management of their complex information technology programs.
Chris has been with IBM Security since 2006 through the acquisition of Internet Security Systems. He has served in several positions as he has driven the security business at IBM: from Security Services Leader for Strategic Outsourcing to Vice President. Chris drives the worldwide Go-to-Market strategy for IBM Security, supporting synergy targets with other brands, including Cloud and Red Hat. He is also responsible for managing sales globally. He has grown the IBM Security Business revenue to double digit growth over the past 5 years globally. Mr McCurdy works with clients to help reduce cyber risk, support compliance, and drive overall security maturity based upon knowledge of business and threat landscape.
Prior to joining IBM, Chris was a Managing Consultant at several consulting firms including Andersen, International Network Services, and Lucent Technologies. He was also CIO at a large retail automotive group located across the United States.
Chris holds a BBA in Information Systems from Baylor University. He is also a Certified Information Systems Auditor.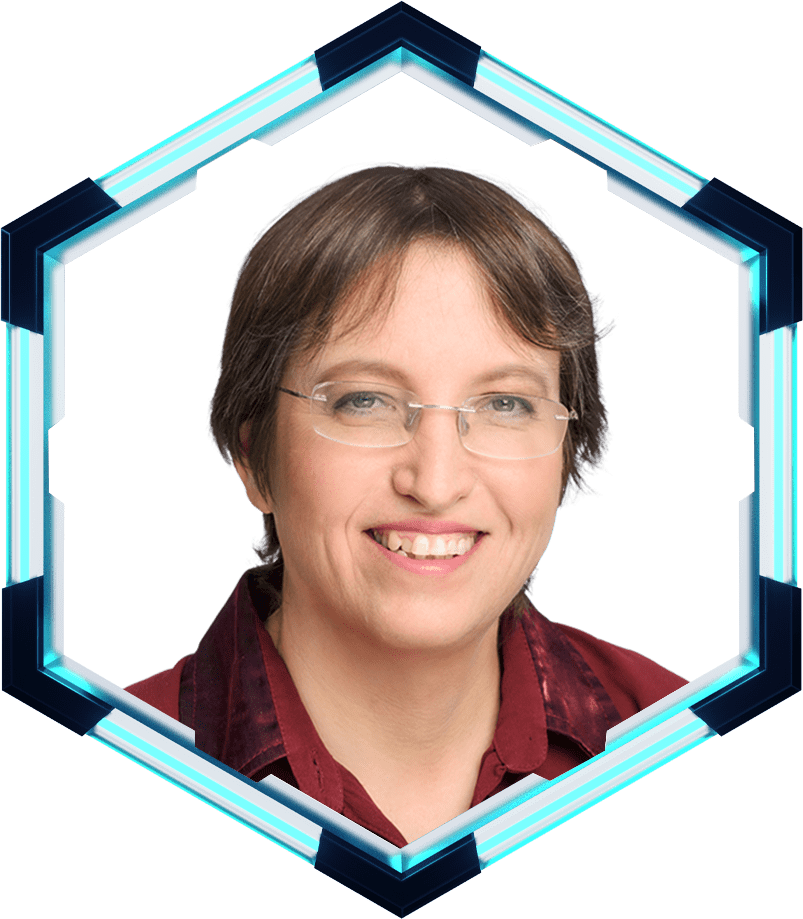 Dorit Dor
Vice President of Products, Check Point Software Technologies
Dr. Dorit Dor is one of the world's leading women in cyber. She has been serving as Vice President of Products for Check Point Software Technologies for more than 25 years. In this role, she leads an organisation of over 1,400 employees and manages all of Check Point's products, research and development.
Dr. Dor was named one of Israel's most influential women by Forbes Israel, for her leadership role in one of the world's leading tech industries. She is a member of the World Economic Forum and her research about graph decomposition, median selection and geometric pattern matching in a d-dimensional space has been published in several influential scientific journals. In 1993 she won the Israel National Defence Prize.
Dr. Dor holds a PhD and Master of Science degree in computer science from Tel-Aviv University, in addition to graduating cum laude for her Bachelor of Science degree.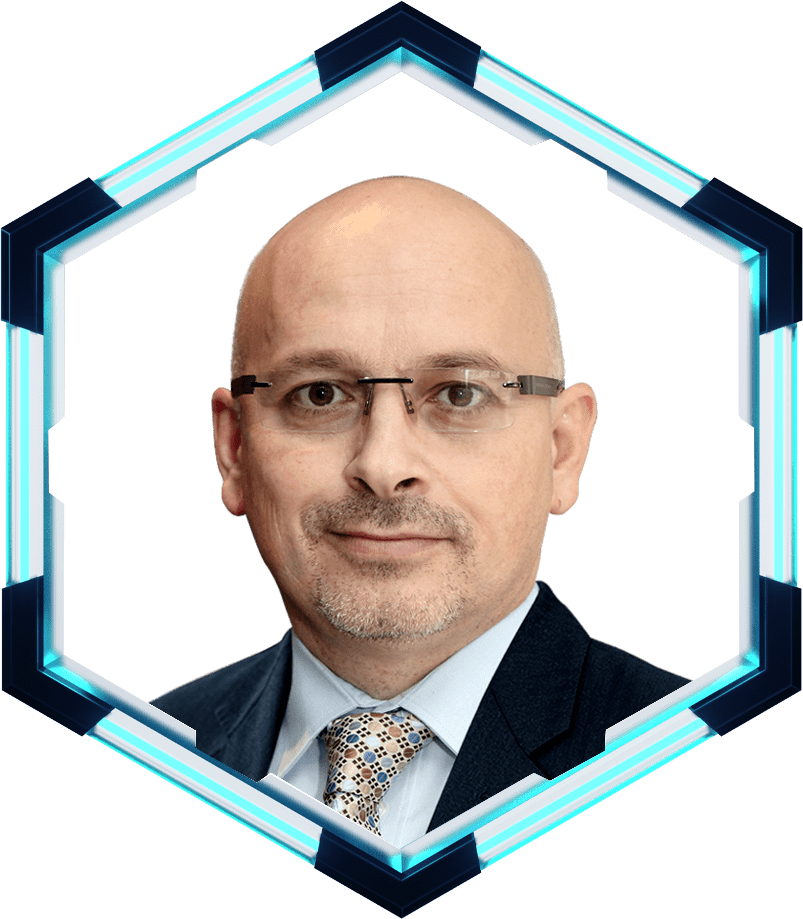 Jovan Kurbalija
Founding Director, DiploFoundation
Dr Jovan Kurbalija is the Executive Director of DiploFoundation and Head of the Geneva Internet Platform (GIP). He was a member of the UN Working Group on Internet Governance (2004‒2005), special advisor to the Chairman of the UN Internet Governance Forum (2006‒2010), and a member of the High Level Multistakeholder Committee for NETmundial (2013‒2014). He also served as co-Executive Director of the Secretariat of the UN High-level Panel on Digital Cooperation (2018-2019).
A former diplomat, Jovan has a professional and academic background in international law, diplomacy, and information technology. He has been a pioneer in the field of cyber diplomacy since 1992 when he established the Unit for Information Technology and Diplomacy at the Mediterranean Academy of Diplomatic Studies in Malta, and later, DiploFoundation.
Since 1997, Jovan's research and articles on cyber diplomacy have shaped research and policy discussion on the impact of the Internet on diplomacy and international relations. His book, An Introduction to Internet Governance, has been translated into 9 languages and is used as a textbook for academic courses worldwide.
He lectures on e-diplomacy and Internet governance in academic and training institutions in many countries, including Austria (Diplomatic Academy of Vienna), Belgium (College of Europe), Switzerland (University of St Gallen), Malta (University of Malta), and the United States (University of Southern California).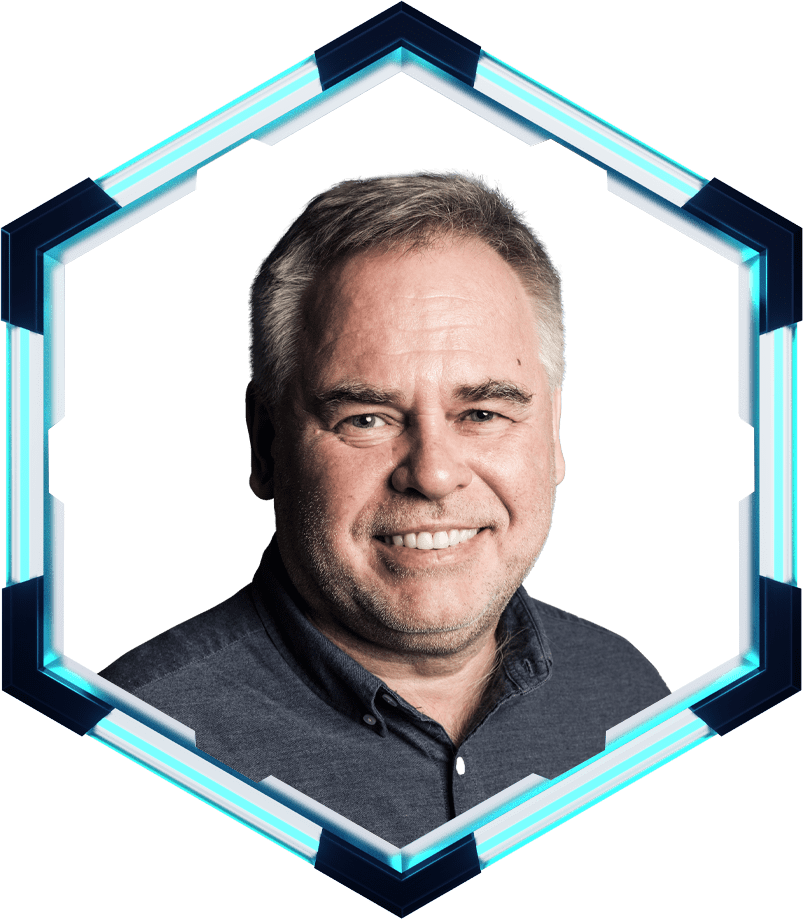 Eugene Kaspersky
CEO, Kaspersky
Eugene Kaspersky is a world-renowned cybersecurity expert. He is a co-founder and the Chief Executive Officer of Kaspersky, the world's largest privately-held vendor of endpoint protection and cybersecurity solutions.
Eugene began his career in cybersecurity accidentally when his computer became infected with the Cascade virus in 1989. Eugene's specialised education in cryptography helped him analyse the encrypted virus, and then develop a removal tool for it. Eugene's curiosity and passion for computer technology drove him to start analysing more malicious programs and developing disinfection modules for them. This exotic collection of antivirus modules would eventually become the foundation for Kaspersky's antivirus database. In 1997 Kaspersky was founded, with Eugene heading the company's antivirus research. In 2007 he was named Kaspersky's CEO.
Today Kaspersky operates in almost 200 countries and territories, and has 34 offices in 30 countries.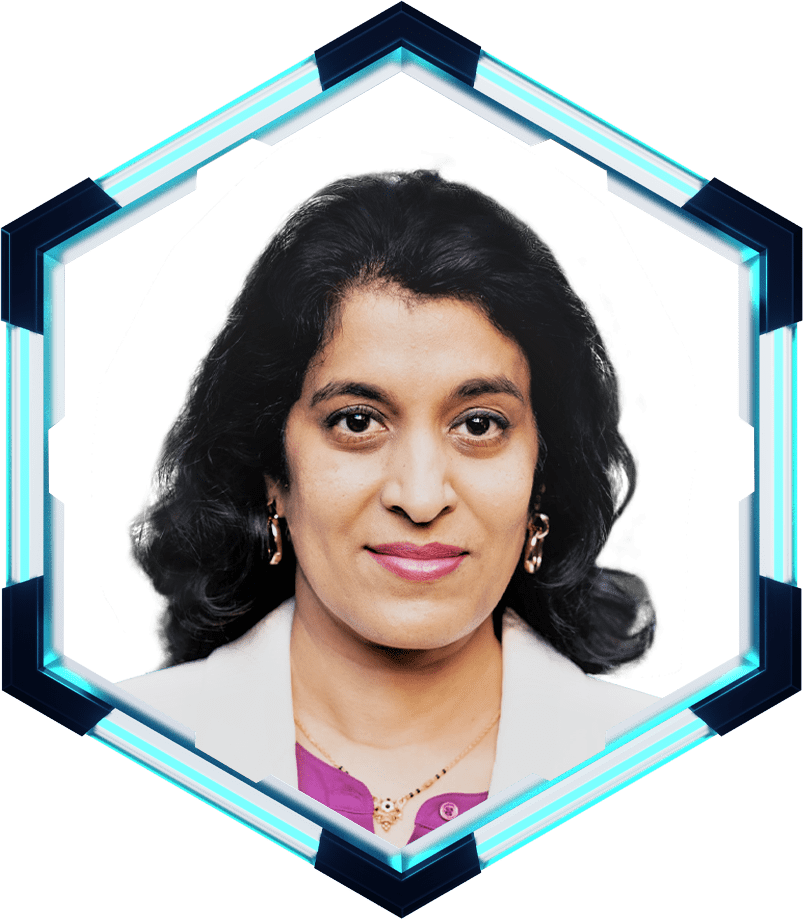 Sheila Warren
Head of Blockchain and Data Policy; Member of the Executive Committee, World Economic Forum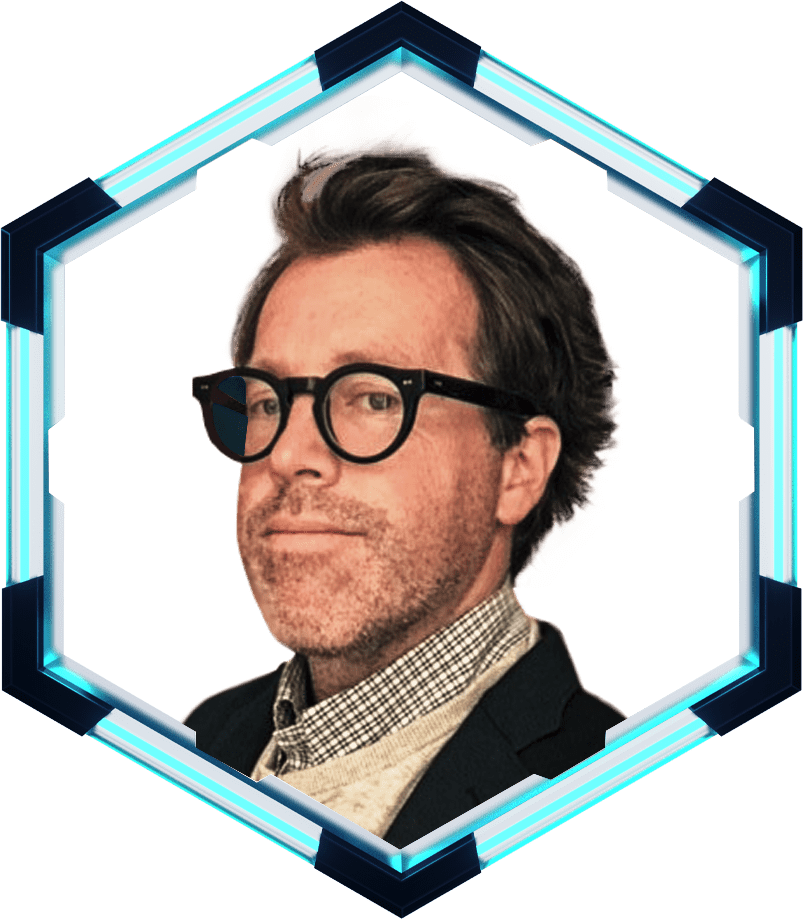 Matthew Dill
Global Head of Strategic Partnerships and Ventures, Senior Vice President, Visa
Matthew Dill is a creative product development executive who leads Visa's global Digital Partnership and Ventures group.
Changing the way the world pays and gets paid, Matthew's team expands Visa's global footprint through large-scale commercial partnerships and focused investment actions. His group works to introduce new digital payment experiences, expand access to financial services, and reduce the need for cash in everyday activities.
Platform partners include Apple, Google, Facebook and Amazon, among others. Visa Venture Investments include stakes in Square, Stripe, Klarna, Marqeta and select VC fund partners.
Prior to Visa, Matthew led Digital Ventures for Western Union and managed a mobile payments strategy for a corp equity fund eOne Global.
He has lived and worked with his wife and three children in San Francisco, London and Singapore.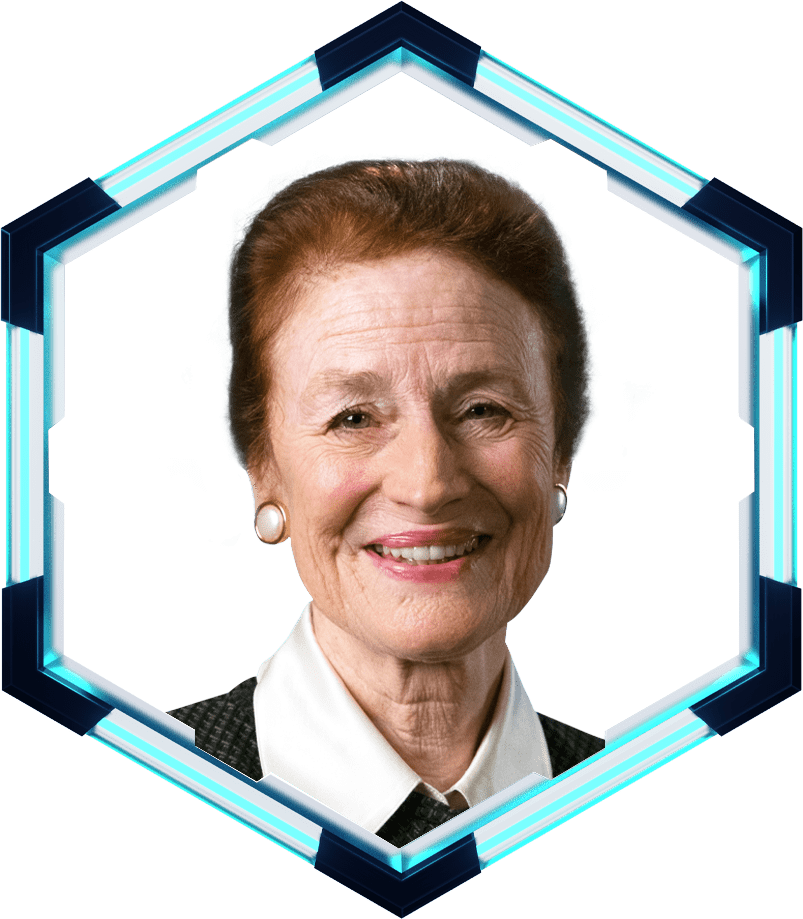 Henrietta H. Fore
Executive Director, UNICEF
Henrietta H. Fore became UNICEF's seventh Executive Director on 1 January 2018. She has worked to champion economic development, education, health, humanitarian assistance and disaster relief in a public service, private sector and non-profit leadership career that spans more than four decades.
From 2007 to 2009, Ms Fore served as the Administrator of the US Agency for International Development (USAID) and Director of United States Foreign Assistance. The first woman to serve in these roles, she was responsible for managing $39.5 billion of US foreign assistance annually, including support to peoples and countries recovering from disaster and building their future economically, politically and socially.
Earlier in her career at USAID, Ms Fore was appointed Assistant Administrator for Asia and Assistant Administrator for Private Enterprise (1989–1993). She served on the Boards of the Overseas Private Investment Corporation and the Millennium Challenge Corporation. In 2009, she received the Distinguished Service Award, the highest award the Secretary of State can bestow.
From 2005 to 2007, Ms Fore served as Under Secretary of State for Management, the Chief Operating Officer for the US Department of State. She was responsible for the staff, resources, facilities, technology and security of the Department and was the Secretary of State's principal adviser on management issues. She oversaw a management budget of $3.6 billion, 7,200 employees, 30,000 contractors and 267 embassies and posts in 172 countries.
From 2001 to 2005, Ms Fore was the 37th Director of the United States Mint in the US Department of Treasury, managing the world's largest manufacturer of coins, medals and coin products. In 2005, she received the Alexander Hamilton Award, the Department of Treasury's highest honour.
Immediately prior to her appointment with UNICEF, Ms Fore was Chairman of the Board and Chief Executive Officer of Holsman International, a manufacturing and investment company. She also served on the boards of a number of domestic and international public corporations, including as Global Co-chair of the Asia Society, Chair of the Middle East Investment Initiative, and Co-Chair of WomenCorporateDirectors. She also served on the boards of the Center for Strategic and International Studies (CSIS), the Aspen Institute, the Committee Encouraging Corporate Philanthropy (CECP) and the Center for Global Development (CGD).
Ms Fore has a Bachelor of Arts in History from Wellesley College and a Master of Science in Public Administration from the University of Northern Colorado. She is married and has four children.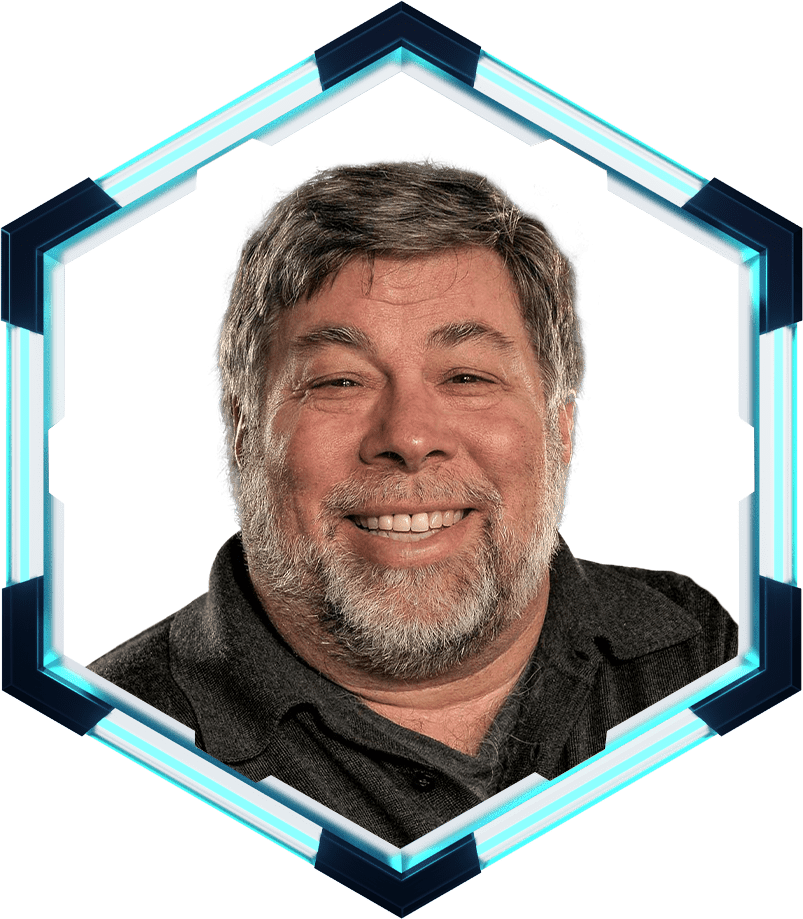 Steve Wozniak
Co-founder, Apple Computer
A Silicon Valley icon, technology entrepreneur and philanthropist for more than forty years, Steve Wozniak has helped shape the computing industry with his design of Apple's first line of products the Apple I and II. He also influenced the popular Macintosh. Steve Wozniak is listed as the sole inventor on four Apple patents.
To date, Wozniak has received ten Honorary Doctor of Engineering degrees. For his achievements at Apple, Wozniak was awarded the National Medal in 1985, the highest honor bestowed on America's leading innovators. In 2000, he was inducted into the Inventors Hall of Fame and was awarded the prestigious Heinz Award for Technology, The Economy and Employment for single-handedly designing the first personal computer.
Through the years, Wozniak has been involved in various business and philanthropic ventures, focusing primarily on computer capabilities in schools and stressing hands‑on, experiential learning that encourages creativity and innovation by students. He also founded the Electronic Frontier Foundation, and was the founding sponsor of the Tech Museum, Silicon Valley Ballet and Children's Discovery Museum of San Jose.
Wozniak continues to pursue his entrepreneurial and philanthropic interests to this day. In October 2017, Steve co-founded Woz U — a postsecondary education and training platform focused on software engineering and technology development. He has also recently co-founded Efforce, which leverages disparate applications of blockchain technology.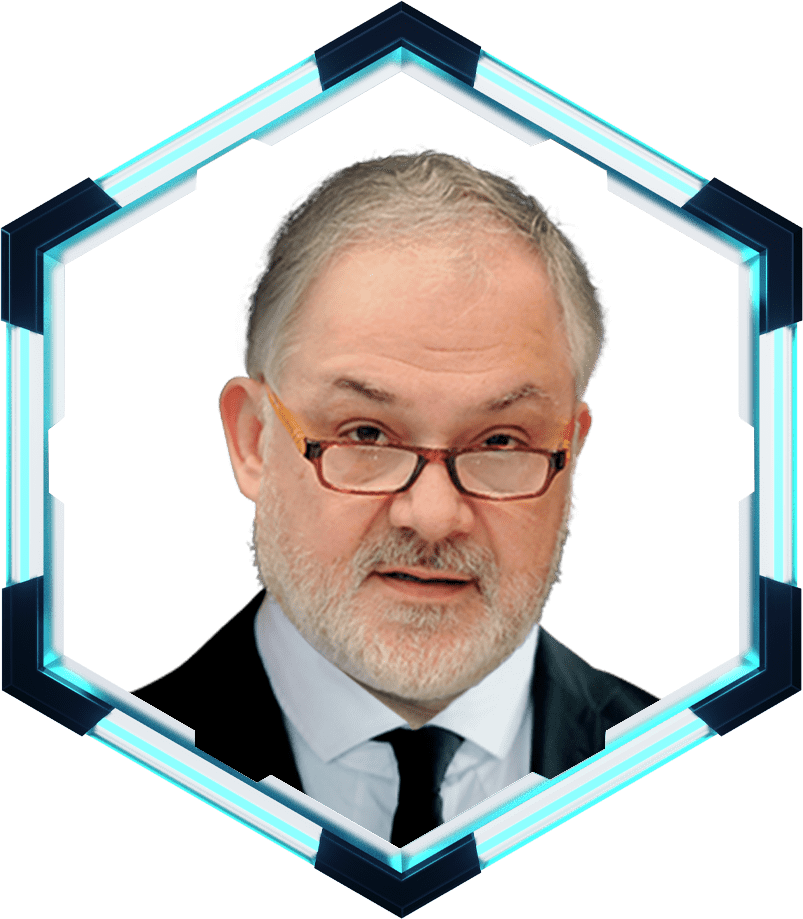 Vuk Žugić
Ambassador, Co-ordinator of Economic and Environmental Activities, OSCE
Ambassador Vuk Žugić, Co-ordinator of OSCE Economic and Environmental Activities, is a career diplomat with notable international experience in various high-level positions.
Before joining the OSCE Secretariat, he acted as Permanent Representative of the Republic of Serbia to the OSCE and other international organisations in Vienna (2012–2017). He also served as Chairperson of the OSCE Permanent Council during Serbia's OSCE Chairmanship in 2015. Prior to that assignment, between 2004 and 2009, he was Ambassador of Serbia to the Republic of India.
Amongst other significant functions, Ambassador Žugić held the positions of Assistant Foreign Minister/Director General, Directorate General for Multilateral Cooperation (2009–2012), Assistant Foreign Minister, and Head of Sector for Multilateral Cooperation (2001–2004) at the Ministry of Foreign Affairs of Serbia.
Ambassador Vuk Žugić holds a master's degree in International Law and Relations from the University of Belgrade.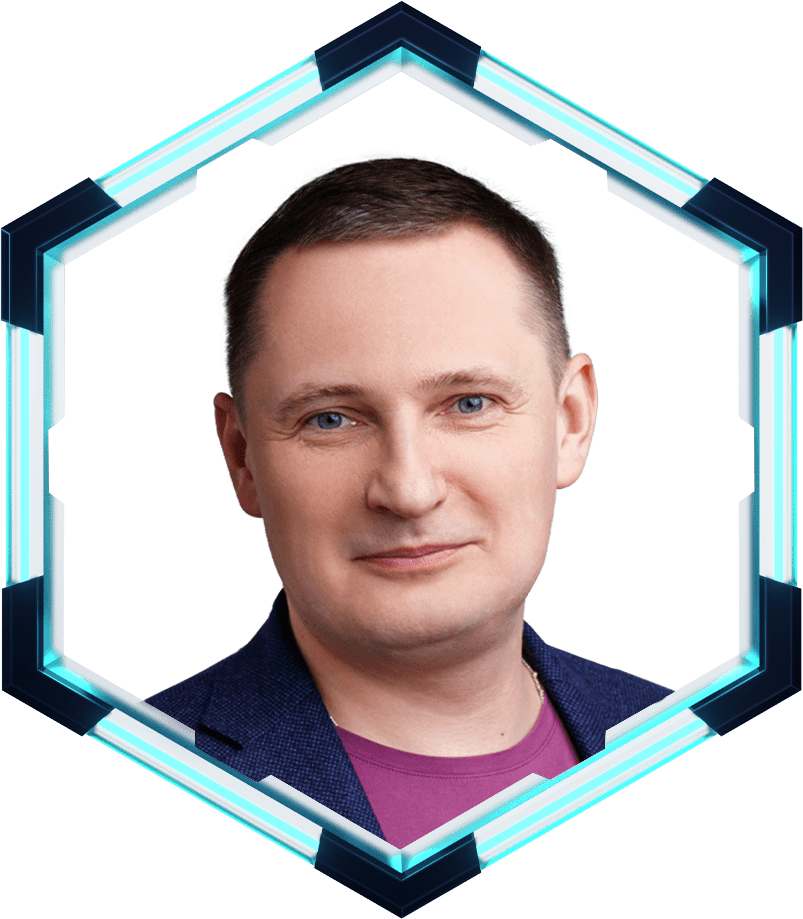 Andrey Vorobyov
Director, Coordination Center for TLD .RU/.РФ
Andrey Vorobyev began his work in the domain sphere at the Russian Research Institute for Public Networks (RIPN) in 2001. When the domain registration department separated from RIPN, he was appointed director of the RU-CENTER for PR and cooperation with government agencies.
In 2009–2014, Andrey was in charge of systematic efforts to expand the Russian domain space. He took part in the work of the international group of applicants for geographical domains, upholding the interests of Russia's applicants in the Internet Corporation for Assigned Names and Numbers (ICANN). In 2013, he organised and conducted, in the Moscow Mayor's Office, a meeting of applicants for geographical domains on behalf of the .MOSCOW and .МОСКВА domain registries.
In 2015, Andrey was director for communications at the Internet Development Institute. Since October 2015, he has been Director of the Coordination Center for TLD .RU/.РФ. He works to expand the presence of the Russian ccTLD registry in the activities of relevant international and regional organisations.
Elvira Nabiullina
Governor, Bank of Russia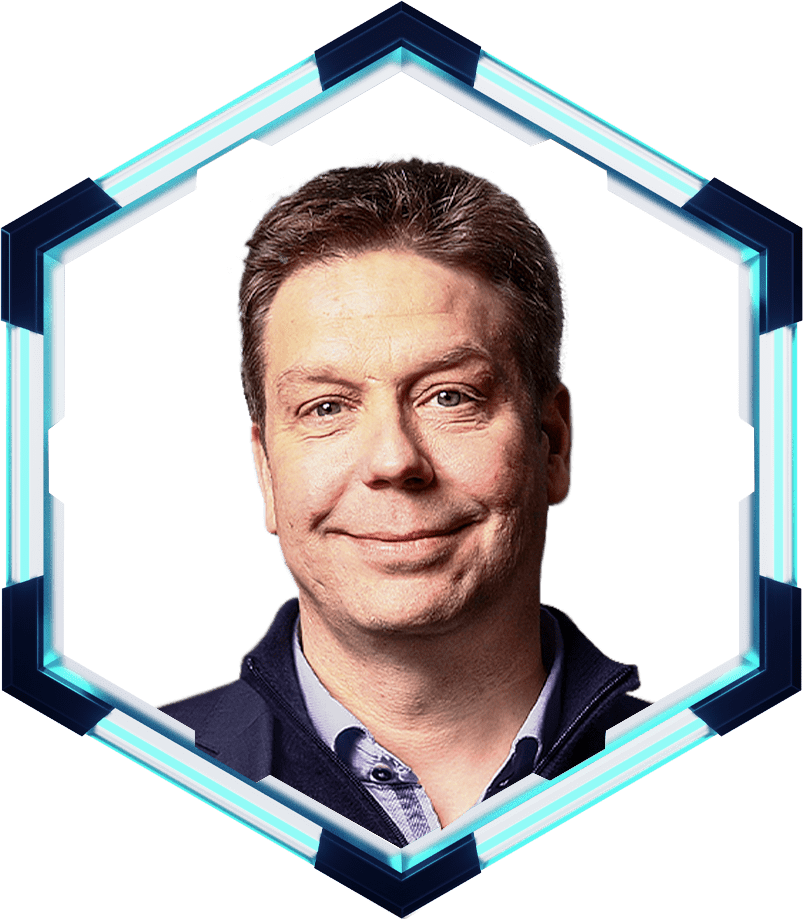 Ryan Chilcote
Independent Global Affairs and Economics Broadcaster; Bloomberg TV and CNN alumnus
Ryan Chilcote is an award-winning moderator, broadcaster, presenter, and journalist. A wide-ranging correspondent, Chilcote divides his time between leading discussions, reporting and consulting. Prior to setting up his own production company, Ryan served as a business correspondent and presenter at Bloomberg Television and a CNN international correspondent.
Chilcote is also one of the world's best-known masters of ceremonies and moderators and has led dozens of discussions on TV and online, at the New York Stock Exchange, the World Economic Forum in Davos, Switzerland, Kazakhstan Energy Week in Astana and nearly everywhere in between. Thanks to a quarter-century of reporting that has spanned general and business news, Chilcote is at home moderating a conversation with Russian President Vladimir Putin as he is leading a gathering of the C-suite — always ensuring thoughtful and provocative discussions.
Recently, Chilcote has been focused on some of the world's biggest business, economic and political stories including but not limited to: the pandemic and economic fallout, financial services and fintech, cybersecurity, technology, Brexit, the G20, G7/8, global trade, climate change, OPEC and the oil market, energy companies, and the automotive sector. Over his 25 years in journalism, Ryan has filed hundreds of reports and conducted more than a thousand interviews.
Chilcote served as a roving international correspondent and presenter at Bloomberg Television between 2007 and 2016 covering Europe, the Middle East, and Africa.
Chilcote also presented Ryan's Russia, the award-winning year-long tele-series on life in the world's largest country, and has produced a dozen documentaries.
Prior to moving to London to join Bloomberg Television, Chilcote spent 12 years based in Moscow as a CNN international correspondent, covering Russia, the former Soviet Union, the wars in Iraq and Afghanistan as well as the crisis in Darfur and road to peace in South Sudan. Chilcote's broadcast work has earned him an Emmy nomination and numerous awards.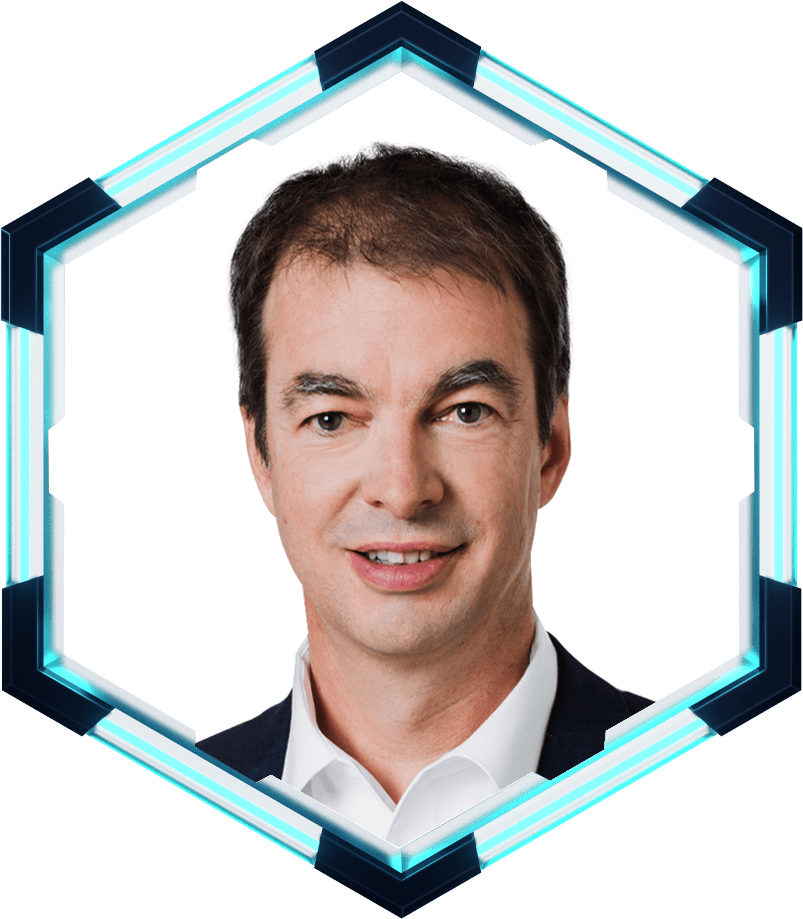 Roger Halbheer
Chief Security Advisor, Microsoft
Roger Halbheer is Chief Security Advisor for Microsoft covering Switzerland, Germany, Austria, and the Netherlands. In this role, he acts as a trusted advisor to C-level executives in the commercial and private sectors and has established relationships with industry leaders, security communities, and government and intelligence agencies across the world. Roger is a regular speaker at industry events and has worked with national and international print and broadcast media both to represent Microsoft and provide expert comments on security issues.
Before re-joining Microsoft in 2018, he was a Managing Director for Accenture Security working in the Austria, Switzerland, Germany region and additionally responsible for the global cybersecurity alliance between Accenture and Microsoft.
Until 2015 he was the Head of Group Security (Chief Security Officer) at Swisscom. He was responsible for the security strategy of the overall Swisscom Group in close collaboration with the group's companies.
Before, Roger was Microsoft's Worldwide Chief Security Advisor. He joined Microsoft as the Chief Security Advisor Switzerland and was promoted to Chief Security Advisor Europe, the Middle East and Africa (EMEA) in 2007. From 2010, Roger led Microsoft's worldwide team of Chief Security Advisors who work with national organization — including governments, law enforcement and intelligence agencies — on information technology issues and strategies.
A Swiss national, Roger holds a Master of Computer Science degree from the Federal Institute of Technology in Zurich and is a Certified Information System Security Professional (CISSP).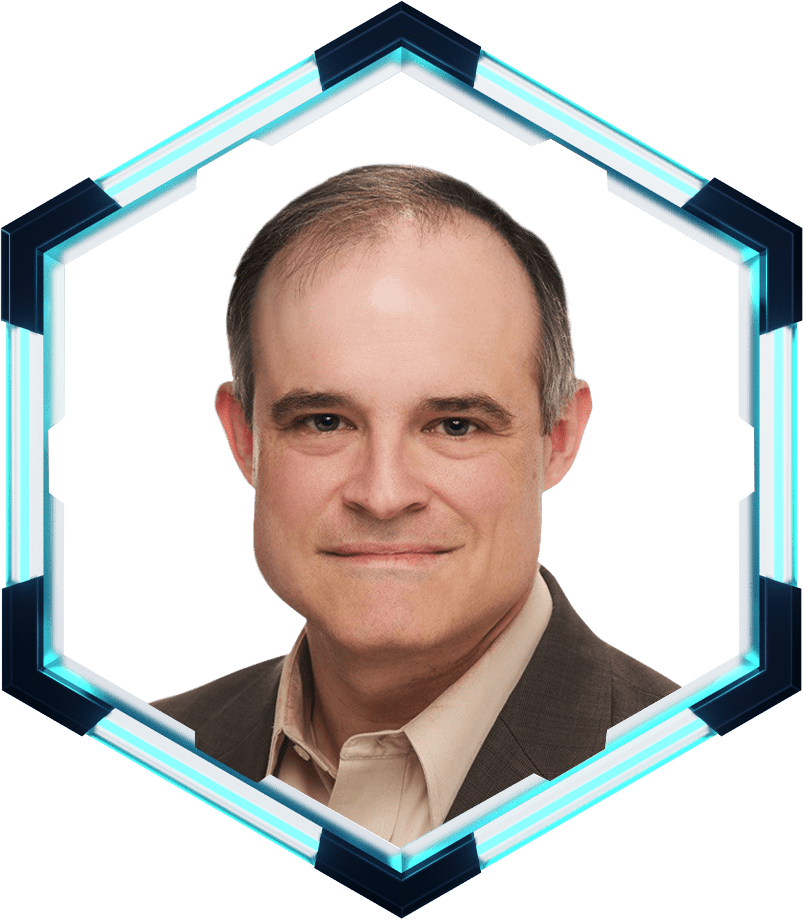 Michael Daniel
President and CEO, Cyber Threat Alliance
Michael Daniel serves as the President and CEO of the Cyber Threat Alliance (CTA), a not-for-profit that enables high-quality cyberthreat information sharing among cybersecurity organisations.
Prior to CTA, Michael served for four years as US Cybersecurity Coordinator, leading US cybersecurity policy development, facilitating US government partnerships with the private sector and other nations, and coordinating significant incident response activities.
From 1995 to 2012, Michael worked for the Office of Management and Budget, overseeing funding for the US intelligence community.
Michael also works with the Aspen Cybersecurity Group, the World Economic Forum's Partnership Against Cybercrime, and other organisations improving cybersecurity in the digital ecosystem.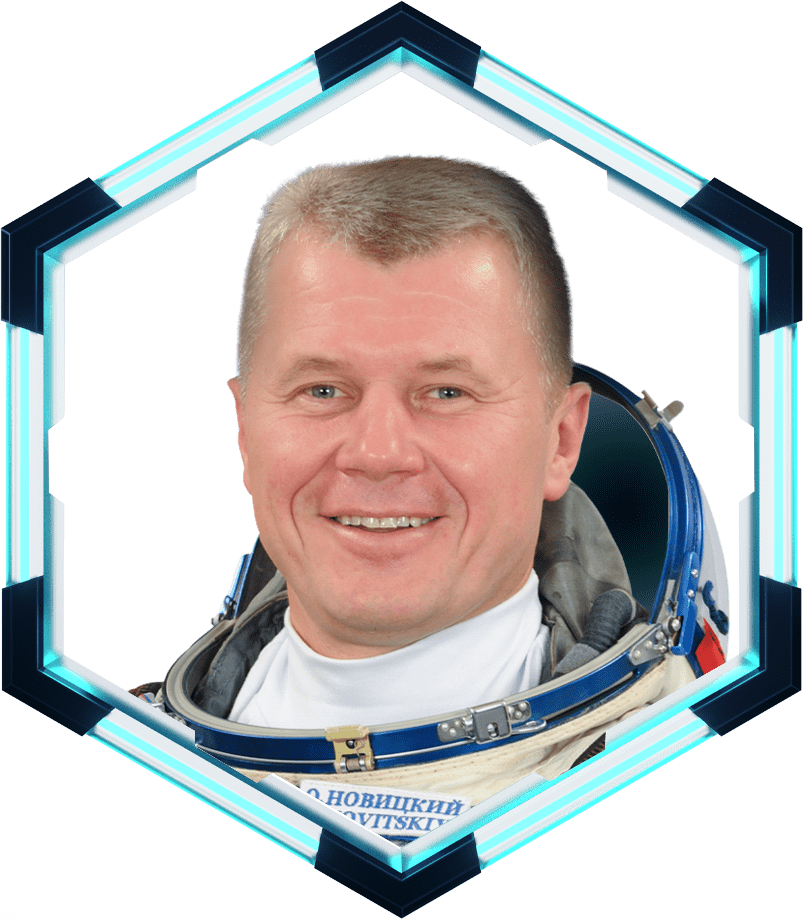 Oleg Novitskiy
Hero of Russian Federation, ROSCOSMOS Test Cosmonaut
Oleg Novitsky is Russia's 114th astronaut and the world's 526th astronaut. He is on his third mission to the ISS.
He was born in 1971 in the town of Cherven, Minsk Region, Belorus. Married, father of two daughters.
Education
1994 — Kachinsk Higher Military Aviation School named after A.F. Myasnikov, majoring in command tactical fighter aviation, a qualified

pilot-engineer

.
2006 — Gagarin Military Air Academy, majoring in management of military units and formations (air force), specialising in management.
2015 — Russian Presidential Academy of National Economy and Public Administration, majoring in «State and Municipal Administration», qualification «Master of Arts», cum laude.
Professional experience
1995 — pilot of Instructor Fighter Aviation Regiment, V. P. Chkalov Training Center.
1996–2004 — pilot, senior pilot, wing commander, deputy squadron commander of the Attack Aviation Regiment, 1st Guards Combined Aviation Division, 4th Army, Air Force and Air Defence of the North Caucasus Military District.
2006–2007 — Squadron Commander of the Attack Aviation Regiment, 1st Guards Combined Aircraft Division, 4th Army, Air Force and Air Defence.
By the time he joined the space corps he mastered L-39 and Su-25 aircrafts. Total flight time — about 700 hours. Military pilot 2nd class. Qualified as «officer-diver», «parachute instructor».
Space flights and training
In February 2007 Oleg enrolled as a test astronaut in Yuri Gagarin's Cosmonaut Training Centre. From 2007 till 2012 he completed general space training, qualified as a test astronaut, worked as a member of specialisation and advanced training team for the International Space Station programme, as well as the back-up and primary crew of the ISS as a spaceship commander and flight engineer of the ISS.
Performed two space missions:
in 2012–2013 (143 days) participated in four Russian

Progress-series

cargo spacecraft, performed scientific and applied research and experiments;
in 2016–2017 (196 days) performed scientific and applied research and experiments, kept the ISS operational and performed work

on its re-equipment

delivered by cargo spacecraft.
On April 9, 2021 he started his third spaceflight.
Titles and awards
Awarded with the title of Hero of the Russian Federation and the Gold Star Medal.
Honorary title

«Pilot-Cosmonaut

of the Russian Federation» (2014).
Order for Merit to the Fatherland, IV Class (2018).
Medals of the Ministry of Defence of the Russian Federation: «For Participation in Combat Operations», «For Military Valour» II Class, «For Distinction in Military Service» I, II and III Class, «For Service in the Air Force».
Title «Veteran of combat operations».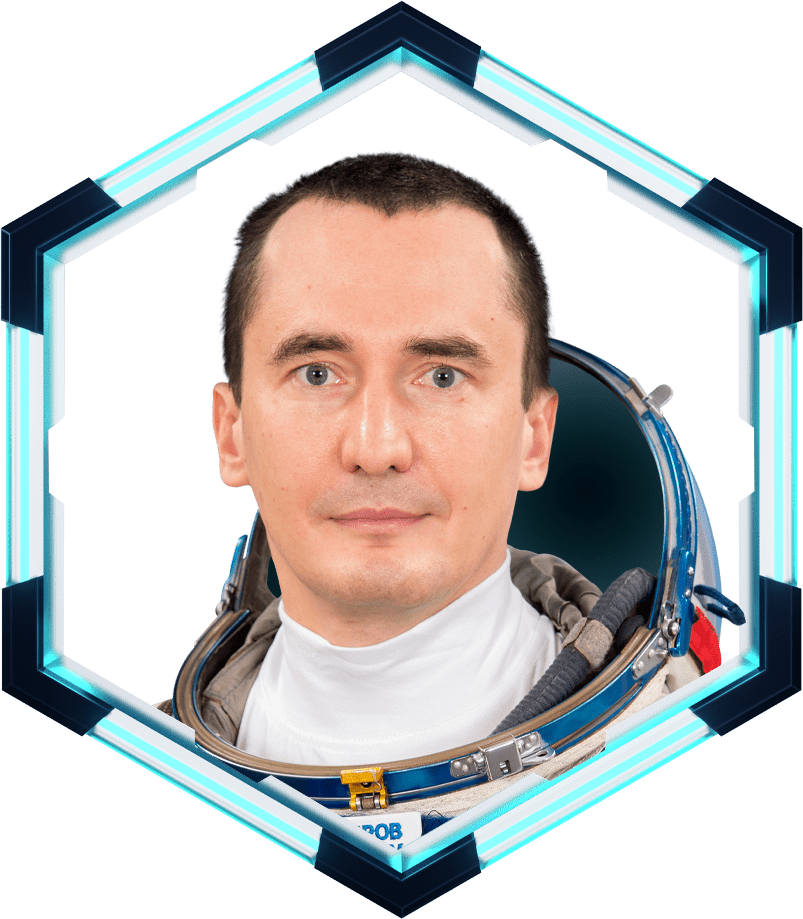 Pyotr Dubrov
ROSCOSMOS Test Cosmonaut
Pyotr V. Dubrov is Russia's 125th astronaut and the world's 569th astronaut. He is currently on the ISS for his first flight.
Born in 1978 in Khabarovsk. Graduated from Khabarovsk State Technical University, specialising in software for computer equipment and automated systems with a qualification in programme-engineering.
Before enrolling in the space corps at Roscosmos, he worked for the Khabarovsk department of signalling, communications and computer engineering of the Far Eastern Railway, also for Dalcombank and Sibossdevelopment International Ltd. He was involved in group acrobatics parachuting, and in 2010 he and his team achieved the status of Candidate Master of Sport at the all-Russian Championship.
In October 2012, by decision of the Interdepartmental Commission, he was recommended for the position of test astronaut.
2012–2014 — he underwent general space training, including flight training, special parachute training, weightlessness training, testing in a surdochamber, diving training and survival training in different climatic and geographical zones.
2014–2019 — he trained as part of the specialisation and improvement team for the International Space Station programme.
2019–2021 — he trained as part of

a back-up

and later the main ISS crew as a flight engineer on the manned spacecraft and the ISS.
His first space flight started on 9 April 2021.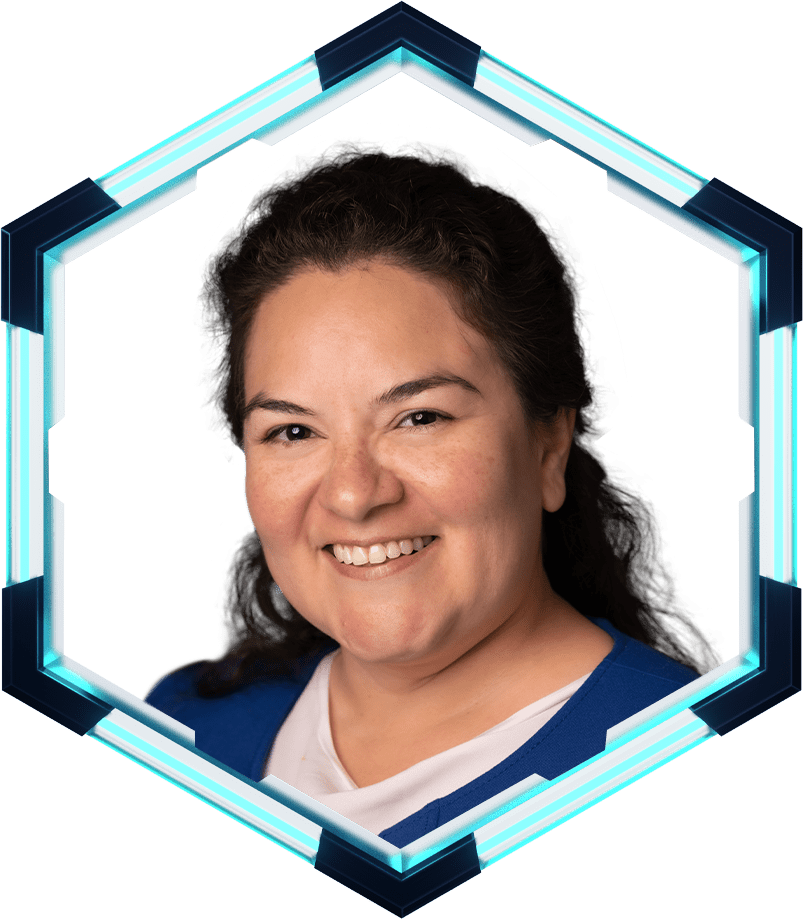 Teresa Walsh
Global Head of Intelligence, FS-ISAC
Teresa Walsh is the Global Head of Intelligence for FS-ISAC, a membership consortium of financial institutions dedicated to cyber risks.
With 20 years of experience, Teresa and her team seek to further the finance sector's understanding of cyberthreats in order to build resilience against them.
She previously worked at Citibank and JP Morgan Chase as an intelligence analyst. She started her career with the US Naval Criminal Investigative Service (NCIS).
Teresa lives in London, UK.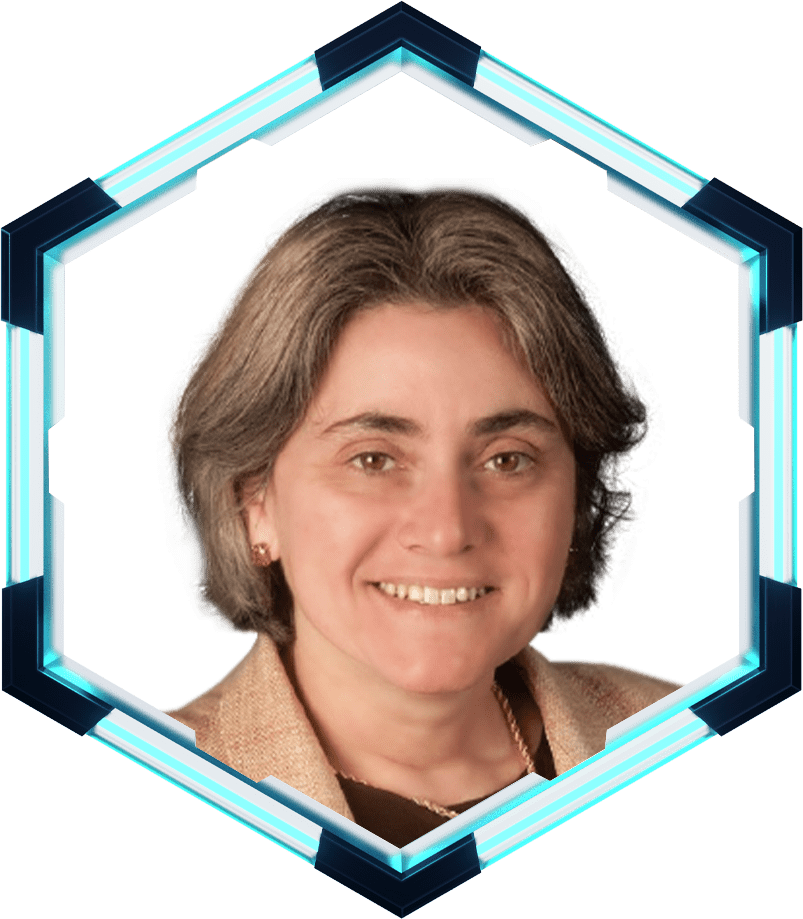 Mandy Carver
SVP, Government and Intergovernmental Organization Engagement, ICANN
Mandy Carver leads the team to identify the opportunities and risks governments and IGOs pose to ICANN's mission, and designs and implements efforts to promote robust government relations.
Mandy joined ICANN as the Deputy General Manager for Global Partnerships in November 2006, the first instance of an international engagement team at ICANN. She was promoted to Vice President Government Engagement — Global Coordination in 2013.
Her specialties are multistakeholder decision-making and conflict resolution. A health and human rights lawyer, Mandy Carver was formerly the Executive Director of the Concord Project, an international research and action project whose mission is to develop bridging social capital to strengthen cross-community organisations for communities in deep conflict.
Prior to joining the Concord Project, Mandy Carver was a Senior Consultant at John Snow Inc, a public health research, management, and consulting firm. There she ran the Ryan White Care Act Technical Assistance program fielding a roster of 300 consultants working in a multistakeholder model with eligible communities to design and implement services for people living with HIV/AIDS.
Earlier she was the Director of the Office of Patient Advocacy of the National Marrow Donor Program with responsibility for patient advocacy programs at 77 transplant centers and 104 donor centers to increase access to critical medical care.
She clerked at the Minnesota Court of Appeals and was in private practice for several years.
Mandy received her Bachelor of Arts from Princeton University. She received her advanced degrees from the University of Minnesota, a Juris Doctor winning the William O. Douglas Award for Constitutional Scholarship and an MPH in Epidemiology where she held an Adolescent Health Program post-doctoral fellowship.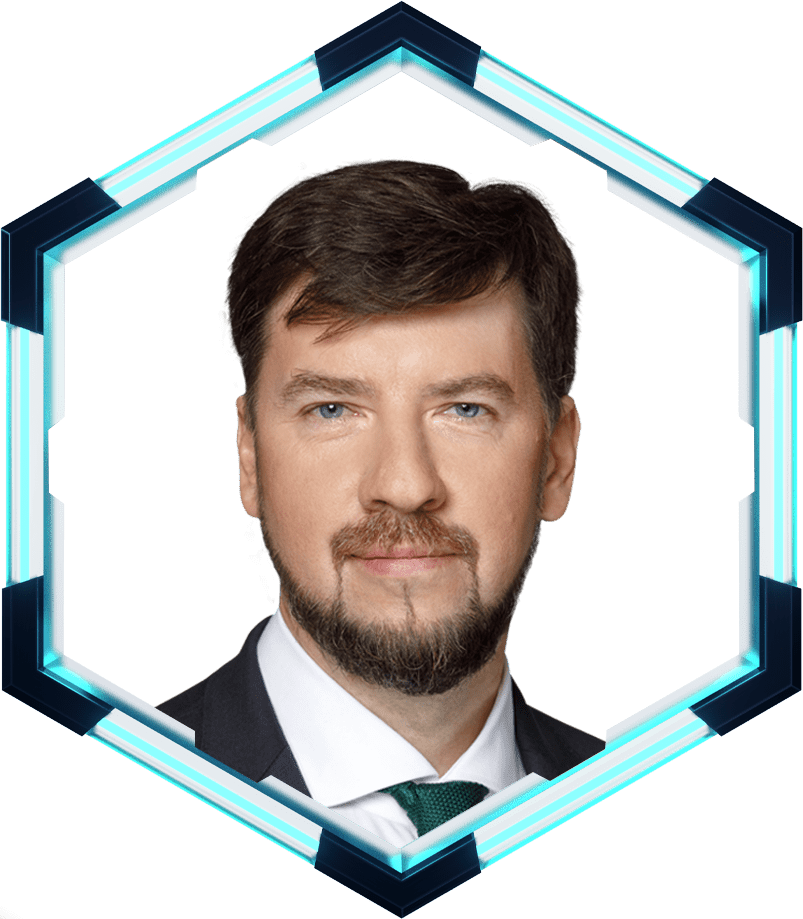 Igor Lyapunov
Vice President for Information Security, Rostelecom
In 1993–1999 Igor studied at Moscow Institute of Electronic Engineering, and graduated cum laude from the Department of Radio Equipment Design with a degree in Computer-Aided Design.
Since 1997 Igor has been in the IT industry, making all the way from a system administrator to CEO of a big company.
Igor started his professional career as a system administrator in the LANIT company, and later in 1999 he was in charge of the company's Information Security Department and led development of the company network security and antivirus protection service implementation and communications link security services.
In 2005 Igor elected to leave LANIT and joined ISG (Integrated Services Group) as the Group Security System Director.
Since 2008 Igor had been with Infosystems Jet and was in charge of the company Information Security Center with responsibilities for the company business development in the deployment of information security systems, promotion and sales of information security solutions, creation and enhancement of the sales organisation, creation and growth of in-house development, as well as personnel management.
In March 2015, Igor became CEO of Solar Security, a Russian vendor developing products and services for information security monitoring and management.
Over 19 years of his involvement in the area of information security he has been in charge of successful implementation of over 100 large-scale geographically distributed information security projects both for public authorities and commercial bodies.
Currently, Igor is Executive Secretary of SOC In Russia Closed Professional Club and an active member of a number of industrial associations, like the National Soft SW Product Developers Association, Information Security Association, etc.
Igor is a regular speaker at major events in IT and Information Security: conferences of the Russian FSTEC, Digital Industry of the Manufacturing Russia conference, SOC-Forum conferences, BIS Summit. Igor often writes for industry and business publications, like Forbes, CNews, Anti-Malware, Information Security.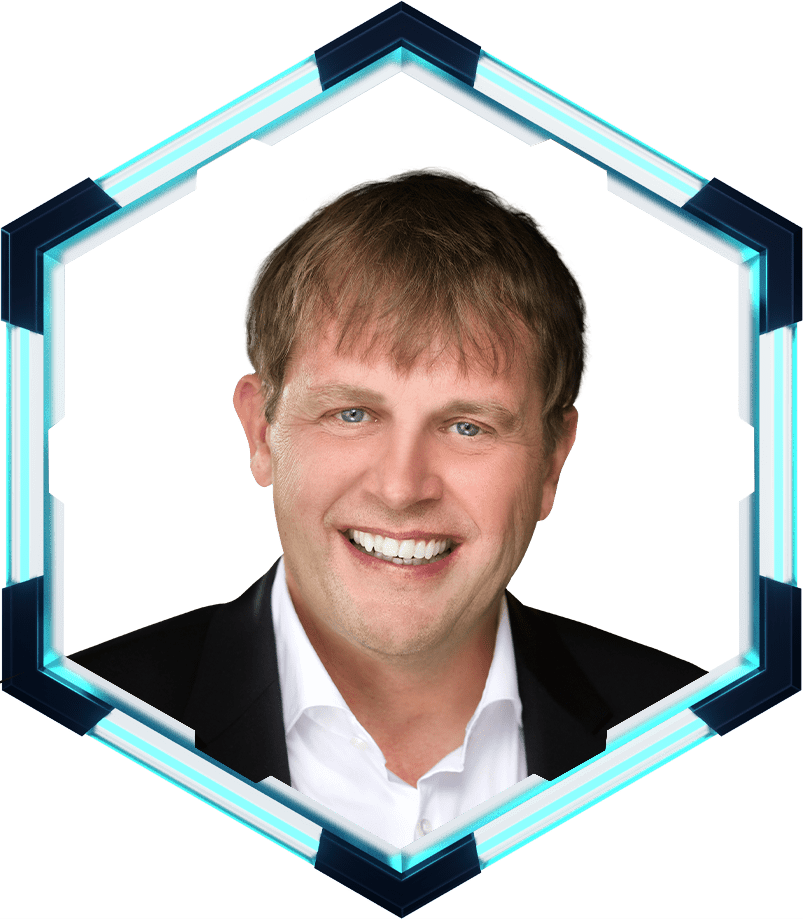 Kevin Simzer
Chief Operating Officer, Trend Micro
As COO, Kevin is responsible for all field operations including global sales, marketing, business development, strategic alliances and corporate development.
Kevin has held a variety of roles since joining Trend Micro including CMO, Global Alliances and Corporate Development & Strategy. Prior to joining Trend Micro, Kevin held a number of executive positions including COO, General Manager, Chief Marketing Officer and VP Engineering for security pioneer Entrust (now Entrust-Datacard) where he was part of the founding team.
Before starting Entrust, Kevin began his career working in several product development positions while at Nortel in engineering, developing next generation networking technology. Kevin has held a number of board positions with Entrust, the Queen's University High Performance Computing Virtual Laboratory, and has also served on the board of Certes Networks, an innovative cloud network security specialist.
Kevin completed his undergrad in computer engineering and earned a master's degree in business administration from Queen's University in Kingston, Ontario, Canada.
Alexey Zabotkin
Deputy Governor, Bank of Russia
Born on 2 August 1977 in Kolomna, Moscow Region.
Education
1997: graduated from Lomonosov Moscow State University, Faculty of Economics.
2005: earned a degree from the New Economic School.
Career
2005–2008: Economist, ZAO Deutsche Securities.
2008–2009: Managing Director for Investment Strategy, LLC United Capital Partners Advisory.
2009–2011: Deputy Director General, CJSC VTB Asset Management.
2011–2018: Deputy Head of the Analytical Department, CJSC VTB Capital.
2018–2020: Director, Monetary Popcy Department, Bank of Russia.
Since June 2020: Deputy Governor of the Bank of Russia.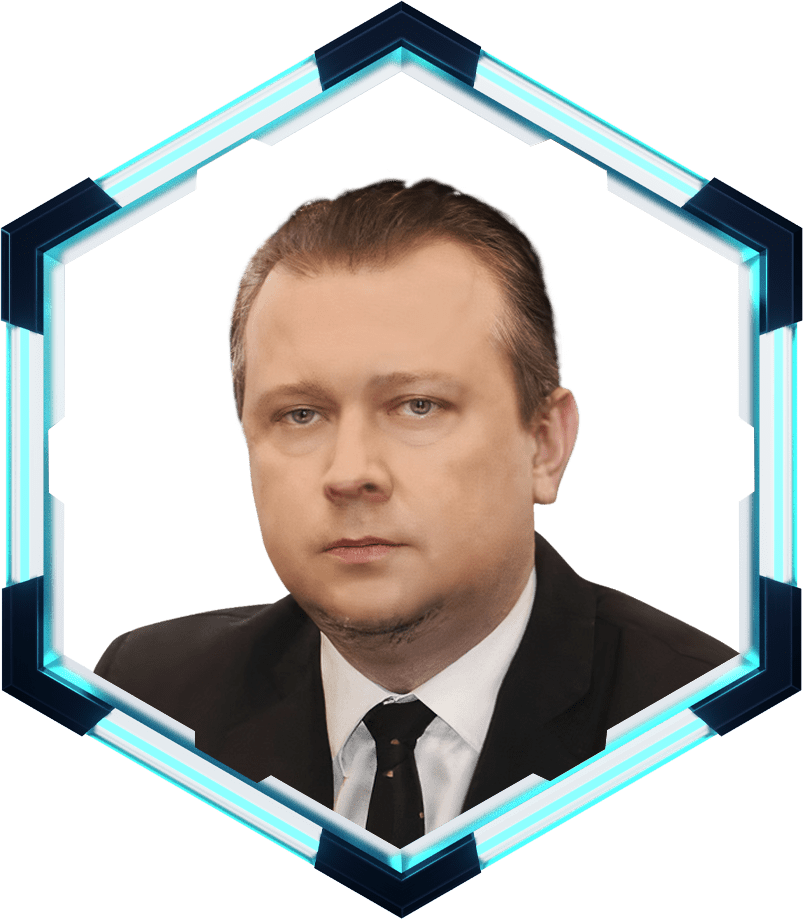 Mikhail Vinogradov
Head of the General Department of International Legal Cooperation, General Prosecutor's Office of the Russian Federation, Representative of the Russian Federation at the European Court of Human Rights
Mikhail Vinogradov was born on June, 16th, 1980, in Kaluga, Russia. He graduated from Moscow State Linguistics University and is a PhD in law.
From 2004 till 2010 he was on civil service in the Presidential Executive Office of the Russian Federation, the Central Office of the Government of the Russian Federation. In 2010 he was appointed Deputy Director of the Department of International Communications and Development of Cross-Border Cooperation in the Ministry of Regional Development of the Russian Federation.
From 2012 till 2018 he occupied various executive positions in the Ministry of Justice of the Russian Federation. He led departments of international right, cooperation and legislation development, organised and participated in international treaties conclusion on extradition of the convicted, in legal assistance in criminal cases and other bilateral and multilateral treaties in the sphere of law. He also organised and provided legal protection of the interests of the Russian Federation in foreign courts and international arbitral authorities.
Since December 2018 he sat in for Deputy Head of Presidential Department for Civil Constitutional Rights. On May, 27th, 2021, he was appointed Head of the General Department of International Legal Cooperation of the General Prosecutor's Office by the President of the Russian Federation.
He has multiple awards: the Order of Friendship, the second-class medal of the Order of Merit for the Fatherland, the third-class medal for the Contribution to Eurasian Economic Union Creation, as well as various ministerial awards. He has received acknowledgements from the President of the Russian Federation and the Government of the Russian Federation.
He has class ranks of the third-class Legal Counsellor of State, acting second-class Legal Counsellor of State of the Russian Federation, acting second-class Counsellor of State of the Russian Federation.
He is married, has a daughter and a son.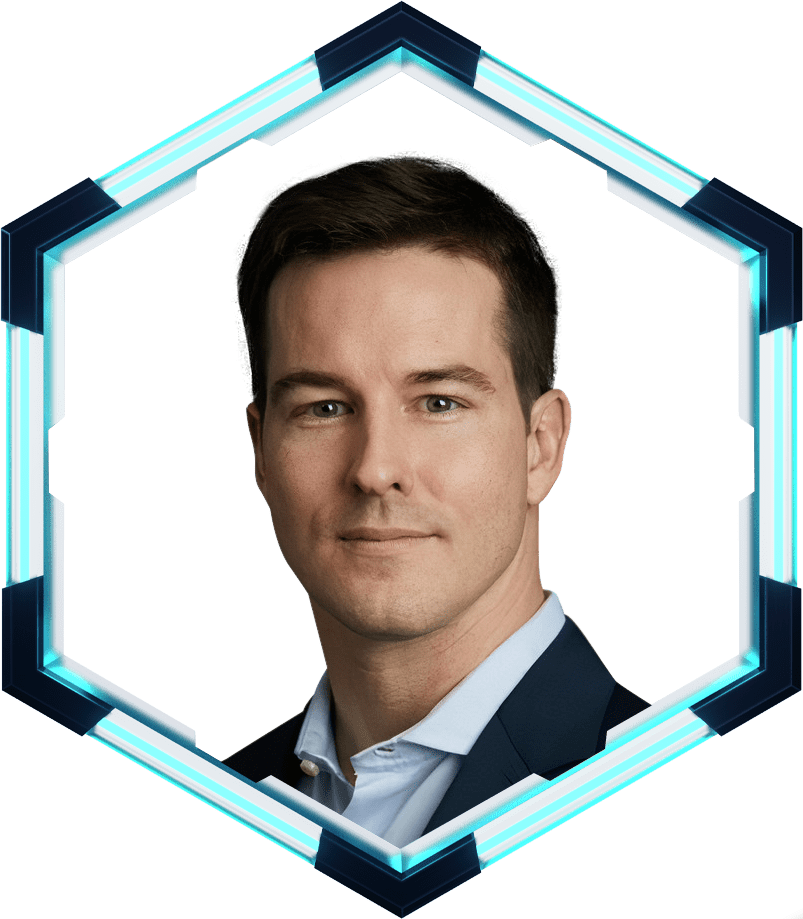 Matthew Blake
Head of Financial and Monetary System Initiatives, World Economic Forum
Matthew Blake heads the World Economic Forum's Platform on the Future of Financial and Monetary Systems, which aims to build a more efficient, resilient and equitable international financial system by providing a platform for stakeholders to connect, identify shared needs, and collaborate on actionable solutions. Matthew is a member of the Executive Committee of the World Economic Forum.
Prior to joining the Forum, Matthew held various positions across the market risk and bank supervisory functions at the Federal Reserve Bank of New York, and served as an investment advisor to institutional and private clients at Oppenheimer & Co.
Matthew holds a master's degree from the Harvard Kennedy School and a bachelor's diploma from Boston College. He is a recipient of the Certified Investment Management Analyst distinction from the Wharton School of the University of Pennsylvania in conjunction with the Investments and Wealth Institute.
Contact us