Partners and Participants
200 teams from 48 countries have now registered for the training.
The information published on this page is not complete as some participants chose to remain anonymous.
Partners

IBM
Cyber Polygon's technology partner. For three years now, IBM has&nbspbeen providing cloud space to deploy the technical training infrastructure.
The company is the global leader in business transformation, serving clients in more than 170 countries around the world. Today, 47 of the Fortune 50 companies rely on the IBM Cloud to run their business and IBM Watson enterprise AI is hard at work in more than 40,000 engagements across 20 industries.
IBM is also one of the world's most vital corporate research organisations, with 28 consecutive years of patent leadership. Above all, guided by principles for trust and transparency and support for a more inclusive society, IBM is committed to being a responsible technology innovator and a force for good in the world.
Information Partners
TASS
Russia's leading state news agency. In 2020 it celebrated its 116th anniversary. Almost 2,000 employees worldwide ensure the agency's operation in real time. TASS maintains partnerships with more than 60 news agencies around the world. TASS is an active and respected member of the following global and regional organizations: the World Media Summit (WMS); News Agencies World Congress (NAWC); the European Alliance of News Agencies (EANA); the Organization of News Agencies in Asia and the Pacific (OANA); the Black Sea National Information Association Agencies (BSANNA); the CIS Council of Heads of State News Agencies (CIS Information Council); and the Association of National News Agencies of the CIS Member States (ANIA).
NTV
One of the top Russian federal broadcasters and the largest privately owned TV company in Russia. For more than 27 years, NTV remains among the top 3 most popular TV channels in the country.
NTV offers a wide range of programs — news and analytical programs, TV series, movies, musical projects and talent shows, talk shows with stars and social projects, lifestyle and author programs. There are more than 26,000 hours of original content in the NTV distribution catalog.
The channel's indicators in the digital sphere are also growing. 17.4 million users monthly visit NTV's website, mobile apps 'NTV' and 'Today' were installed 4 million times, and the number of followers on social media is now close to 5 million. NTV is No. 1 Russian TV channel on YouTube, with nearly 13 million subscribers and more than 14 billion views.
NTV is the first Russian TV channel using 5G technologies. In May, it filmed the Moscow Victory Day parade using 360° cameras for the first time, showing it live on the channel's digital platforms, and in June, NTV presented the original digital project 'Brest 360. Panorama of the War'.
Participants
Sber
The Sber Ecosystem provides a wide range of services catering for everyday needs of individual customers and businesses.
At the heart of the Ecosystem is Sberbank, Russia's largest bank and a leading global financial institution. It holds almost one-third of aggregate assets in the Russian banking sector. Sberbank's principal shareholder is the Government of the Russian Federation represented by the Ministry of Finance.
The bank serves customers in 18 countries. It has a major distribution network in Russia with about 14,000 branches. Its international operations (subsidiaries, branches and representative offices) include the UK, US, CIS, Central and Eastern Europe, India, China, and other geographies.
Tinkoff
An online financial ecosystem centred around the needs of its customers — individuals and businesses.
In line with its AI Banking strategy, the Tinkoff ecosystem makes active use of artificial intelligence and machine learning technologies.
Tinkoff is fully online: all services are accessible via its mobile applications and on the Tinkoff.ru website.
At the core of the ecosystem is Tinkoff Bank, one of the world's largest digital banks with over 13 million customers. In 2020 Tinkoff became the third largest financial institution in Russia by customer base.
Mail.ru Group
The largest internet business in Russia in terms of daily audience.
The company develops two largest Russian-language social networks, VKontakte and Odnoklassniki, one of the world's top 5 most popular email services, Mail.ru, the internet portal, and four instant messaging services.
It also holds the international gaming brand MY.GAMES. Mail.ru Group operates a classifieds service Youla and a jobs service Worki, and promotes online education. The company's solutions include a virtual voice assistant Marusia, and a smart speaker Capsule.
Mail.ru Group is a shareholder of the two major joint ventures — an e-commerce joint venture, and a joint venture in the food tech and transportation segment.

MTS
As the leading telecommunications group in Russia, MTS provides a wide range of mobile and fixed-line communications-based services. It serves over 86 million mobile subscribers in Russia, Armenia and Belarus, and about 9 million customers in Russia.
MTS is evolving beyond its legacy infrastructure business to provide innovative offerings. These include digital, financial and banking services, Internet of things, over-the-top (OTT), cloud computing, information security, systems integration and e-commerce solutions. The company leverages its market-leading retail network as a platform for additional customer services and sales of devices and accessories. Сyber Security Agency of Singapore
Established in 2015, the Cyber Security Agency of Singapore seeks to keep Singapore's cyberspace safe and secure to underpin national security, power the digital economy and protect the digital way of life. It maintains oversight of national cybersecurity functions and works with sector leads to protect Singapore's critical information infrastructure. The organisation also engages with various stakeholders to heighten cybersecurity awareness, build a vibrant cybersecurity ecosystem supported by a robust workforce, pursue international partnerships and drive regional cybersecurity capacity building programmes. The agency is part of the Prime Minister's Office and is managed by the Ministry of Communications and Information
Qatar University
Since its inception in 1977, Qatar University continues to serve as Qatar's primary institution of higher education and has become today a beacon of academic and research excellence in the region.
The university is committed to providing high-quality education in areas of national priority. Underpinning this commitment is the goal to align its colleges, programs, and courses with established international standards and best practices. As a result, the institution has been successful in its accreditation initiatives, earning the endorsement of numerous leading international accrediting bodies.
Qatar University is advancing its goal to become a leader of economic and social development in Qatar through collaborations and partnerships with industry, government, academia, business, and civil society in Qatar and beyond.

Deutsche Bank Technology Centre
The technology centre is in charge of software development for Deutsche Bank's investment and corporate businesses. It provides highly effective and sustainable solutions to enable trading in liquid financial instruments across the world.
The centre has made more than 2,000 applications go live. They greatly contribute to the performance of each functional area in the banking business, including trading, algorithmic trading, operational transaction support, pricing, profit and loss calculations, and risk management.
Deutsche Bank Technology Centre has two Russian offices — in Moscow and St. Petersburg.
UNIANDES
The higher education institution trains professionals offering a wide and complete range of careers that includes more than 18 study programs in the areas of Medicine, Administration, Technology, and Law. It is the largest university in Ecuador, with a presence in 8 different cities, and has been accredited by CACES which is the higher education quality assurance council in Ecuador.
CSIRT – NQN
The Computer Incident Response Team of the Information Technology and Communications Office of the Neuquen Province, Argentina. This Office is responsible for the technology governance of the provincial state. The CSIRT is focused on the public organisations belonging to the Neuquen Province.
Barilla
An Italian multinational food company, the world's largest pasta producer.
The company was founded in 1877 in Parma and produces pasta, in over 160 shapes and sizes, bakery products and sauces.
Barilla Group has 29 production sites in Italy and abroad. The company also operates mills in Italy, Greece, Sweden, Turkey and the US.

Banco Santander
Founded in 1857, this is a leading retail and commercial bank headquartered in Spain. It has a meaningful presence in 10 core markets in Europe, North America and South America, and is one of the largest banks in the world by market capitalisation. Its purpose is to help people and businesses prosper in a simple, personal and fair way. Santander Bank is building a more responsible bank and has made a number of commitments to support this objective, including raising over 120 billion euros in green financing between 2019 and 2025, as well as financially empowering more than 10 million people over the same period.
At the end of the first quarter of 2021, Santander Bank had 1.1 trillion euros in total funds, 149 million customers, of which 23.4 million are loyal and 44.2 million are digital, 10,800 branches and 190,000 employees.
Ozon
A leading multicategory e-commerce platform and one of the largest internet companies in Russia.
Its fulfillment infrastructure and delivery network have some of the widest coverage among e-commerce players in the country, enabling Ozon to provide the Russian population with fast and convenient delivery via couriers, pick-up points or parcel lockers.
Its extensive logistics footprint and fast-developing marketplace platform allow thousands of entrepreneurs to sell their products across Russia's 11 time zones and offer millions of customers one of the widest selections of goods across multiple product categories.
Ozon actively seeks to expand its value-added services such as fintech and other new verticals such as Ozon Express online grocery delivery.
Hoff
One of the largest and fast-growing companies among Russian furniture chains. It is the only Russian retail chain of furniture and accessories for home working in the hypermarket format.
Hoff supermarkets have a unique to the Russian market one-stop shop format. The company offers complete interior design solutions based on a wide range of multibrand goods.
Gulf Bank
One of the leading conventional banks in Kuwait with total assets over KD 6 billion as of 31 March 2021. The bank provides a broad offering of consumer banking, wholesale banking, treasury, and financial services through its large network of more than 50 branches and over 200 ATMs across Kuwait.
The bank was founded in 1960 and is listed on the Kuwait Stock Exchange (Boursa Kuwait) since 1984.
Gulf Bank is committed to maintaining a robust sustainability programme at the community, economic, and environmental levels through sustainability initiatives that are strategically selected to benefit both the country and the bank.
Gulf Bank supports Kuwait Vision 2035 'New Kuwait' and works with all relevant parties to achieve it.
UZCERT
The leading government institution in the Republic of Uzbekistan in the area of cybersecurity.
UZCERT is responsible for organising measures to protect and respond to cybersecurity incidents. As part of its tasks, the centre assists government organisations of Uzbekistan, representatives of the private sector and ordinary users in the fight against cyberthreats and helps to take appropriate measures to prevent hacker attacks.
Oldfield Partners
Established in 2004, Oldfield Partners is a London-based classic value investment specialist that seeks to provide long-term returns through patient investing. It specialises in managing long-only equity portfolios of six types: Emerging Markets, Emerging Markets Ex China, EAFE, Global, Global Equity Income and Global Smaller Companies. The strategies share the same investment philosophy based on contrarian bottom-up stock selection and patience.
Tengri Lab
A system integrator from Kazakhstan created to implement IT projects in the field of smart cities, big data processing, artificial intelligence, security and video analytics.
Tengri Lab actively cooperates with IBM, the autonomous educational organisation Nazarbayev University, Kazakhtelecom, BTS Digital, Transtelecom and other IT market participants.
The Ministry of Digital Development and Communications of the Orenburg Region
An executive authority of the Orenburg region in charge of information technology management.
The priority of the ministry's work is to provide the Orenburg region with stable and high-speed communications, support e-government services, and develop digital technologies and the regional IT community. Home Credit Bank
The organisation specialises in retail banking services in Russia and Kazakhstan. Home Credit Bank proposes a large variety of credit products and banking services to its clients. The client base stands at 39.7 million people. The products and services are presented in more than 127 thousand partner stores in Russia and Kazakhstan. As of 31 March 2021, the bank's distribution network comprised 266 business offices, 258 post offices, 1294 cashpoints and terminals.
Zero11
A marketing technologies (martech) company that provides over the Internet digital tools that help to upgrade the corporate marketing team's stack.
Zero11 develops web and mobile applications for CRM and e-commerce with marketing automation based on artificial intelligence and big data. The company takes advantage of the most innovative technologies to create a superior digital experience and advanced sales software solutions. It is working in order to create a new selling model based on ESG principles.
The company has successfully provided solutions to Banca Intesa SanPaolo SPA, BasicNet SPA (Robe Di Kappa Group), FCA SPA, Comau SPA, Vodafone SPA, RCS SPA, NTT Data SPA, Reply SPA, Engineering SPA, Pininfarina SPA and other important Italian and international groups.
Zero11 works together with Italian research centres such as the University and Polytechnic of Turin, Corep and CSP. The company supports the Industrial Union of Turin, Torino Wireless, Think Up, Open Innovation and To-Design-To programmes.
Tropical Bio Nature
The agriculture company from Colombia (South America). It develops organic agriculture supplies and works with the Colombian government in farming and ex-combatant projects such as cacao and chocolate, coffee, avocado, chili pepper (including capsaicin extraction), tropical fruits, reforestation, water and environmental protection. The company is developing carbon capture, water generation, and soil-water-air decontamination technology.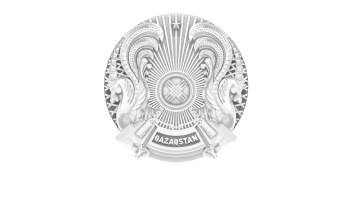 The Agency of the Republic of Kazakhstan for Regulation and Development of Financial Market
A state body that provides a sufficient level of protection of the rights and legitimate interests of consumers of financial services. It also contributes to the stability of the financial system and the development of the financial market, carries out state regulation, control and supervision of the financial market and financial organisations as well as other entities within its competence.

Agtools
A game-changing, dynamic, analytic data service that delivers optimised decision-making capabilities for stakeholders in the agriculture, food supply chain and beyond.
Agtools provides business-critical access to accurate, objective and real-time information to stakeholders. With data, they will be able to execute better seeding, harvesting, buying and selling decisions, deliver timely products and reduce food and production input waste.
The technologically unparalleled coverage of over 500 specialty crops and 76 variables impacting the supply chain and profitability, empowers myriad supply chain actors to optimise decision-making. Agtools combines unrivaled data capture with imperative contextualisation.
Ventum Consulting
A trusted professional services company in connecting IT and business with holistic solutions in networking, digitalisation and agilisation.
In the role of a strategic partner, Ventum Consulting leverages sustainable values for a long-term customer relationship. Its clients are both renowned medium-sized companies and international corporations. With more than 150 people and 6 offices located in the key international business hubs, the company has been creating real impact for over 15 years.
As an independent partnership, Ventum Consulting sets new standards through intelligently combining its functional, methodological and technical excellence. A deep understanding of different cultures and economic sectors allows the company to accelerate clients' business by successfully transforming critical challenges into opportunities and mastering them.
Expedia Group
Powered by more than 70 terabytes of data and over 20 years of tech innovation, Expedia Group is one of the world's largest travel platforms. With unrivaled knowledge of the industry and advanced tech innovation, the company built a two-sided marketplace that allows it to filter through millions of different possibilities, for travelers and partners worldwide.
Pentland Firth Software
The organisation has always been a team with a strong focus on people, whether employee or client. As an IT company founded in 2004, Pentland Firth Software has always built its solutions together with and for the people who use them. This is one of the company's main driving factors. The creative spirit of its international team has been another primary force. This has led the organisation to evolve from offering classic software consulting services to creating its own, in-house ground-breaking IoT solutions that cover hardware and electronics in addition to software.
The main creation of Pentland Firth Software is EASY Shopper, an intelligent shopping cart that brings the future to the here and now. This is just one of the results of the company's drive to push technological boundaries, with customer convenience as the main emphasis.
Timeweb
A hosting provider and domain registrar with 15 years of history. Timeweb helps businesses host and support their projects online. It continuously creates new products and solutions for people.
ColiveMe
A coliving company born in 2017, which is currently present in Bali and Sri Lanka. However, it has a growing network of partnerships with plans to expand across the world in the incoming years.
The sense of belonging and community at ColiveMe is often the reason why people come back for more. What makes the community great is its diversity in cultures, talents and ideas.
ColiveMe believes in working in collaboration with local partners, growing operations and entrepreneurs with big ideas. Therefore, its business model was made to allow local partners to present the ColiveMe experience with their own flavour of paradise.
The company's principles are community and creating experiences that give people an opportunity for lifelong learning.
Bank CenterCredit
Founded in 1988, Bank CenterCredit is one of the first commercial banks in Kazakhstan.
The organisation has its own wide branch network in the Republic of Kazakhstan and provides services to legal entities and individuals in more than 100 branches and offices.
The bank's correspondent network includes about 40 foreign banks, which allows settlements with partners around the world.
Business & Technology Services
The organisation is implementing an extensive programme to transform the ERG mining and metallurgical corporation's business. This programme involves business process re-engineering, design, implementation and support of modern information technology infrastructure.
Goal — to improve the performance and flexibility of the ERG business by transforming its key processes and using global best practices.
Activities
development and implementation of IT solutions for business
conceptual and technical design, implementation and support of enterprise management systems (ERP)
business process

re-engineering

at industrial enterprises
design and implementation of IT infrastructure
development and maintenance of software
consulting services to improve business performance

Golomtbank of Mongolia
Founded in 1995, Golomt Bank is one of the systemically important banks in Mongolia with total assets of ₮6 trillion and total deposits of ₮4.4 trillion as of 2018 year-end. The bank operates with a well-balanced presence in all three market segments: Corporate, SME, and Retail. The bank is the largest urban-retail bank, with around 800,000 clients and 115 branches and service points, serving the majority of the urban working population in Mongolia. Recently, the bank has become the first Mongolian member of the United Nations Environment Programme Finance Initiative (UNEP FI) to advocate environmentally and sustainably conscious strategies into its daily operations and strategies.
Small World Financial Services
A provider of payment services headquartered in the UK. Small World Financial Services is focused on making a big world small. Put simply, the more people it can help reach family, friends and businesses overseas with money, the smaller the world will become.
The company delivers the best value and service through a branded global network and digital solutions. The network of over 250,000 pick-up locations, and the global team of 800 people are collectively on a journey to make a big world small for the 15 million, and counting, worldwide transactions that customers make each year.
The Global Sustainable Enterprise System
A worldwide standard, a system that measures organisations for sustainable and circular entrepreneurship (headquartered in the Netherlands). The goal is to make organisations, supply chains, products and projects more sustainable.
The GSES method is supported by the online GSES platform underpinned by blockchain technology. On this platform, organisations have their own sustainability dashboard and can conduct online assessments and request validations / external audits or invite suppliers to complete the GSES assessment.
Main State Legal Department of the Omsk Region
An executive authority of the Omsk region responsible for legal support of the regional government.
Among other services, the department provides free legal support to citizens of the Omsk region.

Sustainable Finance and SDG Economic Series
A data driven business intelligence organisation that links research and practice. Sustainable Finance helps clients navigate through the maze for sustainable finance.
With its scientific series 'Sustainable Finance' published by Springer Palgrave MacMillan, the company is a proven expert in finance, sustainability and antifragility.
Scope of tasks:
sustainability strategies
countering digital disruption
design of green products or green bonds
implementation of theories of change
integration of governance
understanding the impacts of sustainable finance policies like the EU Action Plan, the EU Taxonomy

or the Non-Financial

Reporting Directive

Secured Communications
The global leader in safeguarding communications. Developed in partnership with former senior FBI and global law enforcement leaders, the company's suite of products protects information with the most advanced and intuitive encrypted solutions. Its platform is trusted by counterterrorism professionals, public safety agencies and vetted corporations worldwide.
Mercury, powered by Secured Communications, allows users to host ultra-secured high-definition video conferences, make secure calls, send messages, and share files seamlessly, all within a single application interface.

Pacifica
The company is a leading integrator of information security systems in the Republic of Kazakhstan. The main activity is the solution of complex tasks of information systems protection against modern cyber threats. The company provides a full range of information security services — from developing an information security strategy, implementing and maintaining technical solutions for information protection, to investigating and preventing computer incidents. It also renders consulting services to achieve compliance with international and industry standards for information security.
Eurasion bank
A socially important commercial bank of Kazakhstan with a 26-year history of development. Eurasian Bank is one of the ten largest banks in the country in terms of assets. It occupies a leading position in the retail banking market, and provides a wide range of services to corporate clients and SMEs.
The bank belongs to the ecosystem of the ERG group — one of the largest companies in the world in the field of extraction and processing of mineral resources.
Nordigy
A software developer that participates in the development and support of the UCaaS solution of an American company RingCentral. It is a five-nines availability system. Over 400 businesses all over the world chose RingCentral.
By day DINS changes the world of business communications, and by night the company contributes to the development of the IT community by writing technical articles for its Habr blog, organising DINS IT EVENING meetups and Meeting Point conferences.
Contact us